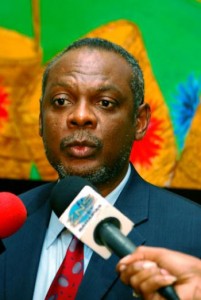 A BP NEWS ALERT
Nassau, Bahamas –– BEC pole #44 runs directly into a Haitian village burnt to the ground on Christmas Day in the Fire Trail Road area.
BP has learnt an illegal number house was also in the village. The question to BEC is this, who authorized a public lamp pole to be positioned in the centre of the Haitian village?
Could this be the electricity the Bahamian people are paying for with bills doubled? BEC is operating in the red?