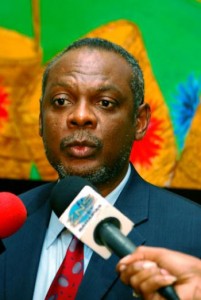 The Bahamas Electricity Corporation (BEC) apologizes to its New Providence customers who are experiencing periods of supply disruption. The Corporation continues to have challenges with two generator units.
The failure of another machine on Wednesday, August 10th, 2011 coupled with ongoing issues with one of the two units that failed on Monday means that, at present, the Corporation does not have adequate capacity to meet demand.
BEC officials are working expeditiously to bring both units back to service. The unit which developed a problem on Wednesday, August 10th, 2011 is expected to be repaired within the next twenty four (24) hours and then gradually brought back to peak capacity. Until the unit is repaired, BEC has adopted a rotating outage schedule. In an effort to minimize the duration of the disruption to its customers, Customers may experience periods of supply disruption lasting approximately two (2) hours in duration.
Between the hours of 4:30 and 6:30pm customers in the following areas may experience supply interruption: Lyford Cay and surrounding areas, Old Fort Bay, Lyford Hills, Charlottesville, Jacaranda, Blake Rd, Sea Beach, Caves Village, Sandyport and Soldier Rd (between Abundant Life Rd. and Blue Hill Rd).
From 6:30-8:30pm: customers in these areas may be impacted: Tyler Street, Nassau Street, West Bay Street (between Xavier's School and Vista Marina), Augusta Street, Deans Lane, Meeting Street, Blue Hill Rd South, College Drive, Boyd Rd and all side streets.
8:30-10:30pm: Westward Villas, Cable Beach Strip, Lake Cunningham Subdivision, Skyline Drive, Sanford Drive, Stapledon Gardens, Sea View Drive, West Bay Street, and John F Kennedy Drive.
10:30pm-12:30am: Bamboo Blvd, Pinewood Gardens, and South Beach.
Meantime, engineers have located the problem with the unit that failed on Monday. The need for parts and extensive repairs means that the generator may be out of service for several days. During this time, the Corporation will continue to utilize the Generation Assistance Plan (GAP), relying on customers with large capacity standby units (capable of producing more than 1000kw) freeing-up capacity for other customers.
Additionally, BEC is preparing to install the 20MW of rental units. These units are expected to be operable by mid month. BEC expects that with both GAP and the rental units available, it will be able to limit the impact of any future generation-related problem on its customers.
Once again, the Corporation apologizes to its customers and will continue to provide updates on the status of its generation challenges.