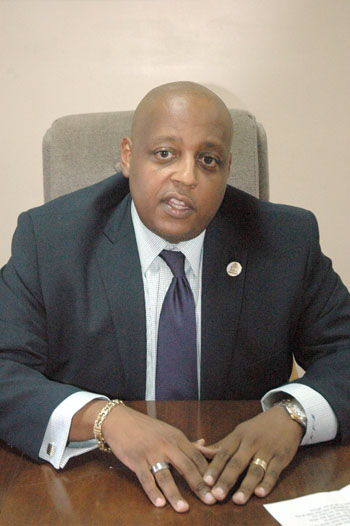 Nassau, The Bahamas — Owning a piece of the rock is still the Bahamian dream and the Bahamas Mortgage Corporation (BMC) is working to reduce its delinquency rate and expand its mortgage customer base to give Bahamians more opportunities for home ownership.
"One of the hot topics of the day is home ownership.  That's the Bahamian dream, so we are celebrating the formation of the Bahamas Mortgage Corporation, which helps to make that dream a reality for low and middle class families," said Alex Storr, BMC chairman.
The BMC has planned a number of activities to commemorate its 30th anniversary,  beginning with a church service, Oct. 6, when the board of directors, executives and staff members from the Nassau office worshipped at the 8:30 a.m. service at Evangelistic Temple, Collins Avenue. It will also hold Customer Appreciation Days at all its offices on October 7, 8, 30, 31, and Nov.1.
The theme of the celebration is "Building on the Past…Embracing the Future."
Chairman Storr said 30 years is a long time, that the corporation has come a long way but still has a lot to do.  He said while there is no planned mortgage drive, this year's celebration is about appreciation of the BMC's current customers.
Mr. Storr said the BMC recently signed a Memorandum of Understanding with the National Insurance Board, which is providing funding for the next phase of government housing of "just over 100 houses."
"Right now we have, I think on a waiting list, just over 600 to 1,000 people, so its obvious that that's not going to be enough.  So we are trying to partner with private entities as well to try and create more housing for the market," he said.
Chairman Storr said while BMC applicants and customers are eager to get into their houses, they understand there is a process and are surprisingly patient. "We have persons … they may call everyday, but it's not to the point of anger."
The chairman said BMC has a delinquency programme in place but they are working on improving it.
"We have programmes in place that have been lowering the delinquency rate but it's always a work in progress.  We're asking the persons that are having difficulties with their mortgages to come in and see us and we can sit down and we can restructure your payments to make them more affordable," he said.
"Once persons can come in and see us then we can tailor a programme to help them out."