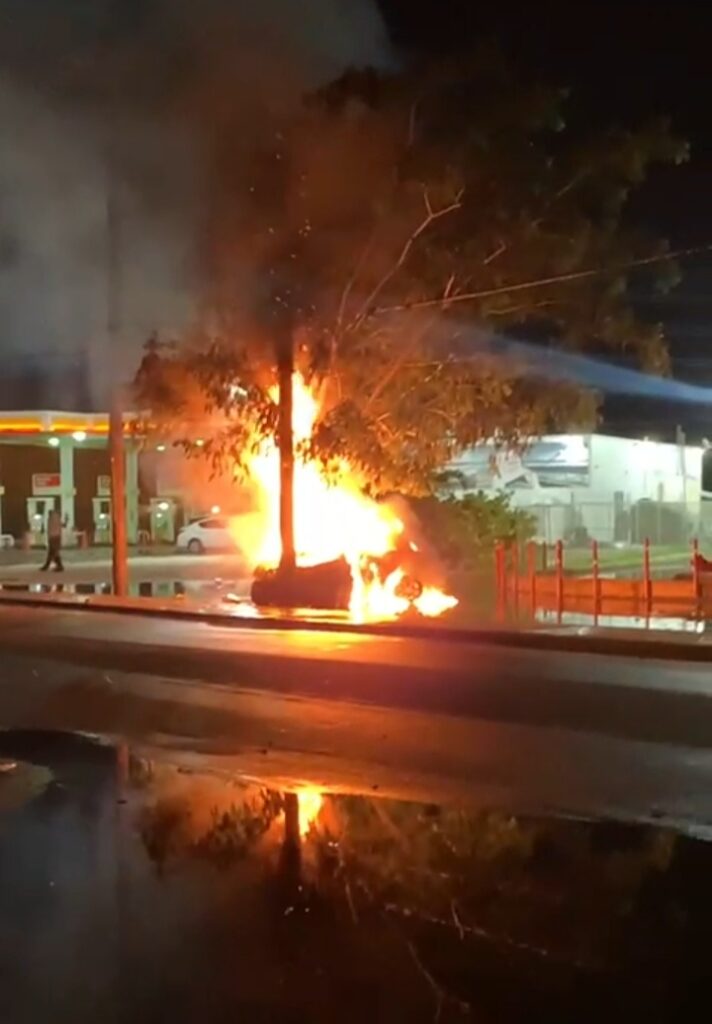 NASSAU| There was a report of a bad fatality incident on Carmichael Road near the Shell Service Station and Wendy's on Monday morning around 4am.
Police are investigating the circumstances surrounding an early morning traffic accident which has resulted in the death of an unknown individual.
The incident reportedly occurred around 4:30 a.m. on Monday 19th June, 2023 on Carmichael Road, just west of Baillou Hill Road.
Initial reports indicate that a vehicle collided into a utility pole in the area of the Southwest Plaza, and on impact burst into flames.
Fire services responded to the scene and upon extinguishing the blaze discovered the body of an individual, burnt beyond recognition.
At present, police are unable to provide the make or model of the vehicle, or the sex of the individual.
Investigations into the matter continue.