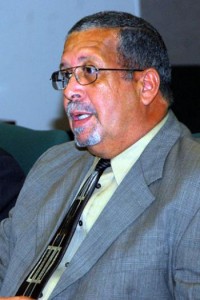 Nassau, Bahamas — FNMs could not go beyond the gates of BP's compound this week as they attempted to gain access into the most protected media centre; attempting to persuade votes for their failing campaign.
We however via a press letter told the MP that "ENOUGH WAS ENOUGH" of his washed up, has been political dragon-type leader. The Abaco jug head is done this time, and we are voting for CHANGE! Papa we know is known for putting MPs in red ties like school children; tell them what to say and when to say it.
This same MP, who is seeking BP's support, had the nerve and gumption to suggests we in his community supported the BTC sale to Cable and Wireless. That JACKASS, who we will not name today, said he went to all his constituents and they asked him to support the resolution.
What further angers us is the fact that Kirk Griffin has been acting president of BTC for years now and cannot be approved as president. The fact that he is stalling in that position proves what we know about the FNM; BAHAMIANS NEED NOT APPLY! They say we are not qualified. We are incompetent, that we cannot do the job and we definitely cannot run or own BTC! That's the mantra of the FNM!
Well, BP is still hot as hell over the vote and we never EVER NEVER agreed with such a STINK, SWEETHEART DEAL! Clouded in collusion by men and women in URCA [FORMER CWC employees], mirrored with a hidden 3% finders fee collected to the accounts of a former manager at a Caribbean Bank.
We in fact, invited the minister to come and reason with us, but he never came. And so now its campaign time and he's looking for votes and we want him to know, Bahamas Press and its full media operation is against him and the best thing for him to do now is to start packing his bags NOW!
We are VOTING FOR CHANGE AND NOT THE SAME! IN THE NAME OF GOD GO!!!
Below is an official notice circulated to staff at BTC. And the countdown begins…DAS WHAT THE FNM DID TO BAHAMIANS!