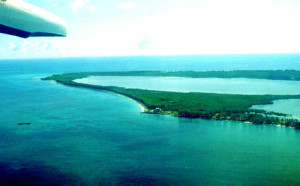 Bimini, Bahamas — Bahamas Press is reporting the arraignment of five high school students of the Bimini ALL AGE School at this hour.
BP reports the girls, all senior students at the institution, are alleged to have vandalized government property.
Dockets before the magistrate this morning tell us it is alleged the young women broke windows and doors at the school, which is next door to the police station on the island.The incidents is alleged to have occurred over the weekend. Action to expel the girls have been taken, however a review of the decision is now being taken by officers in the Ministry of Education.
You would remember a recent riot on the island saw residents burning public assets, breaking window and police officers barricading themselves in the police station on Bimini after an officer killed a civilian. It appears the children have taken on the same spirit to vandalize government property. No word on the rioters arrested nor the police officer committing the incident found any conclusions. This is the state of the Bahamas!
WE NEED CHANGE!