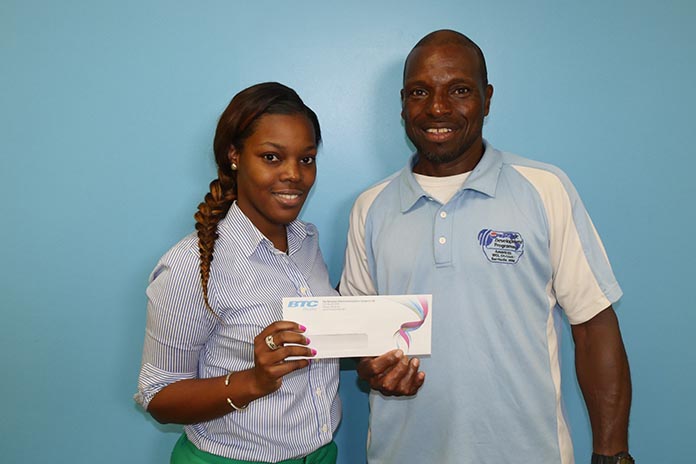 Nassau, The Bahamas. June 8, 2017. Remaining committed to the advancement of sports in The Bahamas, BTC decided to sponsor The Mario Ford Baseball Camp's 31st annual summer session. This camp provides a wholesome and safe environment for the youth of the inner-city, teaching them the key fundamentals of baseball.
Founder and Camp Coordinator, Mario Ford, was presented with a cheque to assist with purchasing baseball gear such as helmets, mitts, bats, and cleats. "Equipment is so expensive and this sponsorship has been very beneficial. I am very happy that BTC is continuing to support The Mario Ford Baseball Camp," said Ford.
The crucial principle that Ford focuses on with his campers is the discipline and sportsmanship of baseball. "We try to keep them motivated and show them there is more to life than recreational baseball, there are avenues to go to the professional league," said Ford.
BTC will continue to support other summer camp initiatives that cultivates the development of the sports community in The Bahamas. "We are very happy to support this annual summer camp and any other camps that provide our children with honorable activities to participate in, while actively maintaining their health," said Indira Collie, Public Relations Manager at BTC.