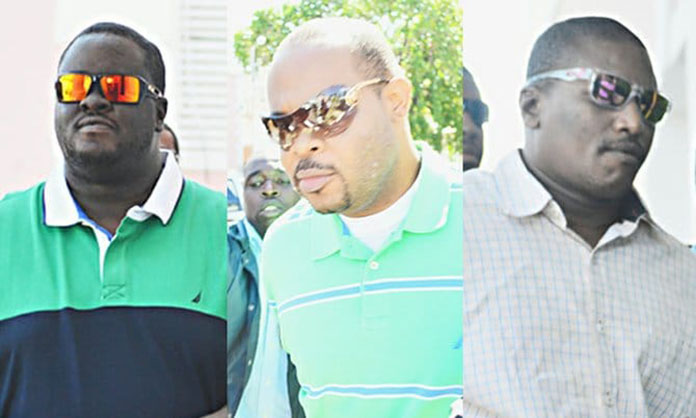 LONDON- THE Privy Council has ordered a re-hearing of the appeal case for three convicted cop killers.
Stephen "Die" Stubbs, Andrew "Yogi" Davis and Clinton "Russ" Evans were convicted of the 1999 murder of off-duty cop Jimmy Ambrose in a third trial in 2013.
The trio have not been freed from Fox Hill Prison as claimed in fake news stories. Their convictions were upheld in 2016 by a panel that included Justice of Appeal Jon Isaacs. He presided over their second trial in 2011 that ended in a mistrial over claims of juror tampering. Isaacs refused to step down from the case in spite of objections from lawyers that there could be an appearance of bias.
Peter Knox , QC, in defending the decision, said at the time there were limited judicial resources.
Then Appeal Court President Dame Anita Allen also could not hear the appeal because she had presided over the trio's first trial.
We report yinner decide.