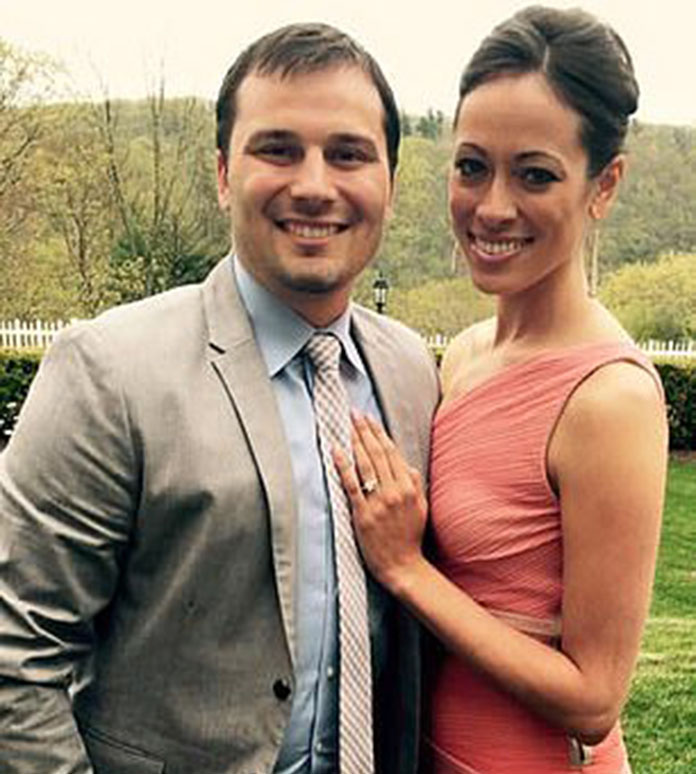 USA – A newlywed New Jersey couple are now suing Sandals Resorts for $30million after a their dream wedding went wrong when a butler is alleged to have molested the bride in her sleep. We don't believe it!
Ashley Reid, 32, and husband Jeffrey Pascarella, 32, were married at the luxury resort in the Bahamas in 2016.
But Reid says she now suffers from Post Traumatic Stress Disorder [PTSD] after the resort butler assigned to the couple had allegedly snuck into their suite around 2am the night before the wedding.
The bride-to-be claims she was sleeping while her fiancé was in the bathroom.
Reid then claims that she was woke to find the butler next to her with his hands down her pants.
'Something was prompting me to wake up, something was wrong,' Reid told the New York Post. 'As I started to wake myself up, I realized his hands were down my pants and I jumped out of bed.
'I screamed. He got up, he ran out of the room. I was just kind of disheveled and disoriented. I couldn't make sense of what just happened. I was in shock.'
The groom-to-be ran out of the bathroom to check on Reid and then chased the butler.
The butler was arrested after the couple gave statements to resort security and the police. From our information the butler was arrested, charged and brought before the courts for indecent assault. He pleaded guilty and was fined.
However, we at bP believes something is up with this story, though. Wedding night, husband in the bathroom and bride disoriented? OH, PLEASE!!!
We report yinner decide!