Parliament is fast becoming unsafe for MPs and Guests – Even the PLPs turning crazy and desperate!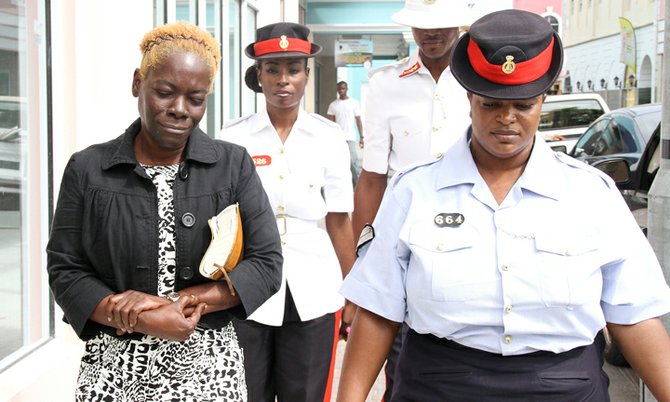 PLP Supporter will get banned for one year and will undergo psychiatric evaluation!Woman onetime painted her whole body GOLD DURING THE GOLD RUSH! Her hair is still SOLID GOLD!

Nassau, Bahamas — Parliament appears to not be safe anymore just as the Speaker Dr. Kendall Major told the press months ago! And we need a new Parliament facility before someone gets hurt!
Here was another incident which could have turned deadly.
Today this woman said she was lead to the House by "something" in order to take the Mace.
The incident speaks to the serious lack of security in Parliament and incidents of growing violence in the country.
Elected officials had already entered the chamber and were awaiting the Speaker to make his entrance when the incident unfolded. This is not the first time some CRAZY JACKASS TRIED TO TAKE THE MACE!
The woman, upon seeing the Assistant Clerk enter the Chamber, leaped for the Mace and then a struggle ensued. The Speaker fell on top of the woman, wrestling her to the floor. Boy, good thing Loretta and Leslie Miller didn't get involved!
Obviously, the woman was not well in the head.
She is unemployed and she told police something told her to take the mace for Christie Dem!
Maybe she needed it to see if she could have it melted down at a cash for gold centre. What is true, though, is that plenty people walking around New Providence are as crazy as hell! And some sitting inside the chambers crazy too! So what does that tell yinner? WE NEED A NEW PARLIAMENT, which could better secure the precincts for guests and elected members.
We need to get on with that business of building a new Parliament before we end up like the crew Trinidad where, in the 80s, Parliamentarians got hurt.
We report yinner decide!