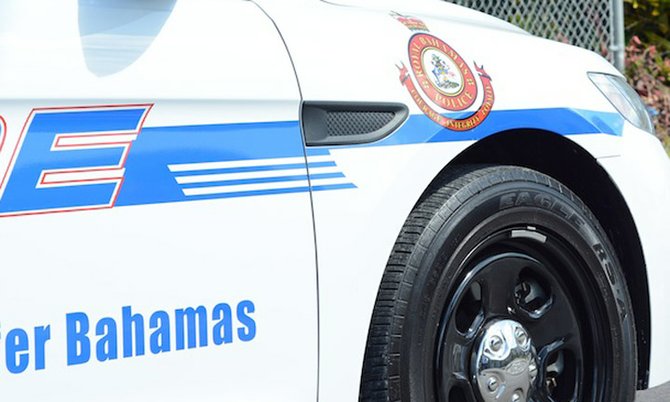 Nassau – Police continue to report that crime is down in the country, and, if you want to believe that, then keep doing so, but here is another horrific incident which unfolded this morning near the junction of Taylor Street and Soldier Road.
Detectives tell us sometime just after 7:30am today, a former Police Superintendent [who we shall not name], was driving along with his son in a Ford F-150 truck, heading to work. At that same time and area, a silver vehicle with two male occupants pulled across the path of the vehicle from Soldier Road and immediately opened fire on them from inside the silver vehicle. The criminals then quickly left the scene in an unknown direction.
The father's vehicle was hit several times (15 to be exact), and the son sustained a gunshot wound (which appears to be a graze ) to the left side of his head. He survived that violent attack! Meanwhile, the barbarians are still roaming the streets.
An ambulance was summoned to the scene and later transported the victim [son] to hospital for treatment. Police have also recovered some six shell casings at the scene.
Your BP team – which is all around the country reporting news – understands police have yet to report this matter! And yes, crime is not down, but we say crime reporting is!
We report yinner decide!