Two more loyal FNMs get appointments at NIB and Algernon Cargill moves quietly into Tourism – ONLY BP WATCHING DA PLACE!!!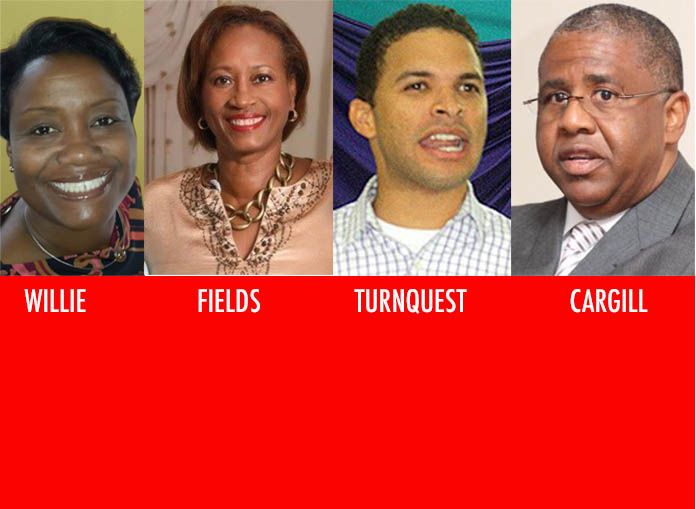 Nassau – Bahamas Press is learning that the Minnis Government has approved the appointment of two seasoned FNMs to top positions in the National Insurance Board.
BP can confirm daughter of Zelma Dean, Bianca Dean-Willie, has been appointed as a manager in the Human Resources department at NIB. She is the ex-wife of Paul Willie's brother. Paul you should note is Minnis chief general in Killarney. Paul's brother and Bianca use to have some near deadly WWE events inside their marital home before separating. Boy, dat used to be something else. Cat and dog ain't had nothing on dem!
We can confirm Michele Turnquest-Fields, the daughter of Sir Orville Turnquest who came into NIB is anticipated to assume the role as Chief Auditor at the Board. The existing Chief Internal Auditor Whitney Patton will assume responsibility for the Operations Department. Michele is good people and we don't have much to say about her. She is the wife of Atlantis Executive Ed Fields – the one-man protestor of all things. Ah boy!
We are also learning that NIB Director Dr Nicola Virgil-Rolle has noted that NIB staff needs plenty training and therefore she is eying K. Darron Turnquest, the present Director in the Ministry of Youth, for a post of Training at NIB. We understand talks continue.
Meanwhile, after getting rejected at Bank of the Bahamas and rejected for a return to NIB former Secretary General of the FNM Algernon Cargill, whose scandalous departure from NIB left him with only one cheque at UB, is now being positioned to collect a second cheque out of the Ministry of Tourism. Now only BP will know this manuvour because Cargill and Minnis are relatives and we know what happens with the books inside Finance better than Minnis ever will. Stay Tuned as we investigate how they get to pay Cargill a second government cheque while people who have done work for government cannot get one.
We report yinner decide!