Service goes dead with glitches in Abaco…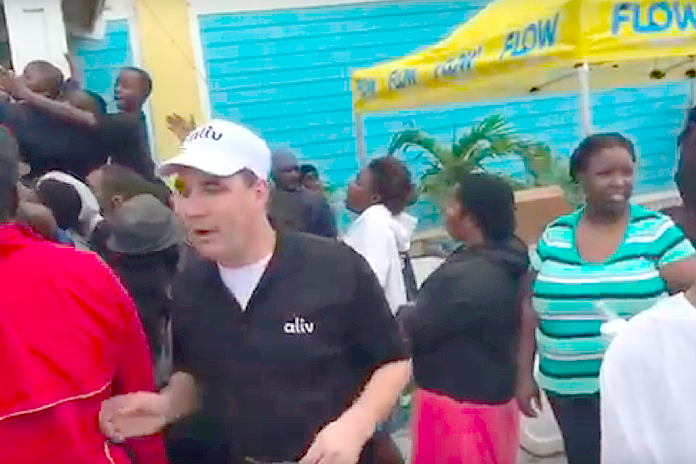 Touble up in Abaco with Aliv!
Nassau, Bahamas – Breaking News coming into Bahamas Press from Abaco confirms long lines are being reported outside the Aliv offices in Abaco where customers are forced to return poor quality cheap phones purchased by the company over the holidays.
Residents have reported multiple problems and poor customer service with the low-priced phones have forced customers to return them.
BP warned phone users that Aliv has no real nationwide infrastructure and was reliant on its competitor to assist them with service.
Aliv is having serious problems with its Cable Bahamas network and customers are 'cussin'!
"I bought this phone as a gift for the holidays. I took the risk and for days the phone is not alive at all… look at it…it's dead dead dead! I want all my money back," a customer told BP.
Aliv CEO Damian Blackburn has also accepted that problems are ahead for the company when he requested that his friends at URCA please beg its rival to use BTC's network in its plans to explore business in the Southern Bahamas.
But, from the looks a things, Blackburn is having a crisis with its dead service in the northern Bahamas.
We report yinner decide!