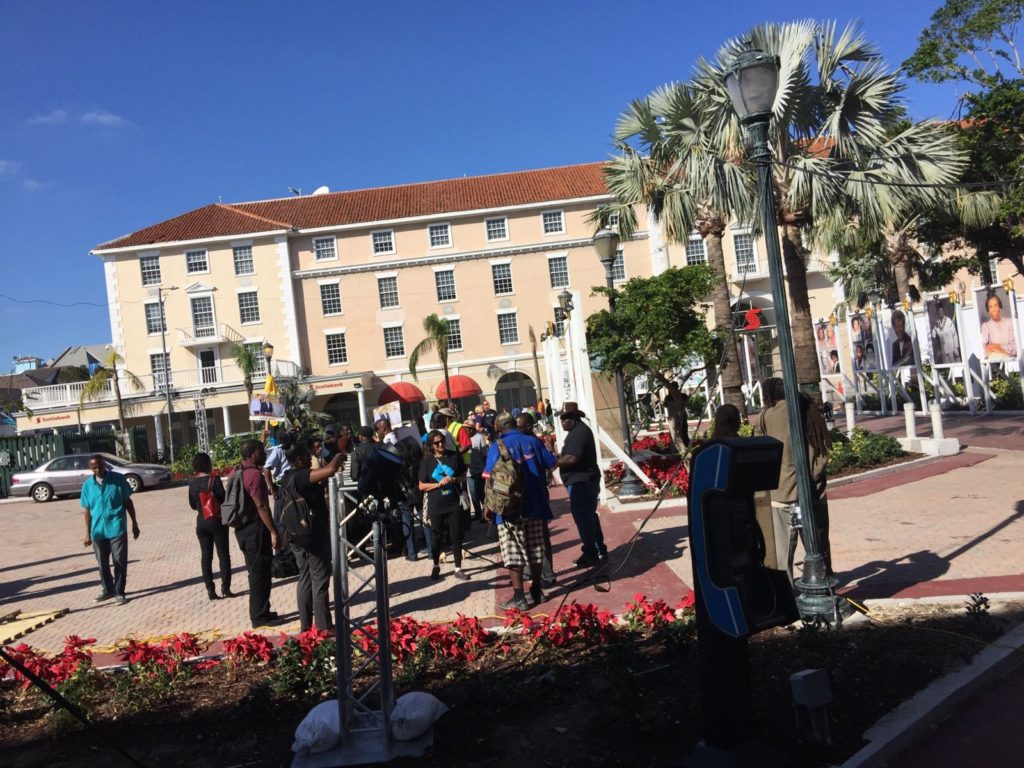 National Congress of Trade Unions Bahamas (NCTUB) Vice-President Paul Maynard urged "We March" organisers to "stay out of union business" and "stick to walking on Bay Street".
Mr Maynard said the NCTUB does not need help from "them people" to shut the country down.
In fact, Mr Maynard said lead organiser Ranard Henfield should "focus on law" and leave the business of the people to "qualified individuals".
Last week, a handful of protesters, including Trade Union Congress President Obie Ferguson and We March Bahamas organisers, assembled in Rawson Square with placards a day after they called on workers across the country to have a national "sit down".
Organisers said that multiple forms of industrial action tactics are expected to take place over the next few days until Prime Minister Perry Christie meets with the umbrella union to iron out long standing issues.
Mr Maynard said it is ludicrous that a union would join up with We March, when the group has no authority to call a strike or take any industrial action.
"The NCTUB doesn't have time for that foolishness," he said. "If we wanted to shut the country down we can, and we certainly would not need them for that. That sit-in failed because there is a process you have to go through in the labour movement. You cannot pick and ask people to leave their jobs," Mr Maynard said.
"You have something called the essential services act and you can not just pick up willy nilly and say, 'oh we want to strike'. Why was Obie even messing with them? He doesn't control a big union. NCTUB has the bulk of the union, we are the official voice of labour in this country and I have to protect my workers."
Mr Maynard said: "I have to be responsible, so I have no clue why Obie would join with them. I don't need no other group to tell me how to work for my people. If I had a problem with the government, then we would strike but we have no issues so we aren't messing with that.
"The unions supposed to tell them what to do not the other way around," he continued.
"Who is this clown? He isn't a union leader. He needs to stick to marching and leave union business to unions."
Activist group We March Bahamas and the governement have been at odds since We March staged a massive protest on November 25, last year, where more than a thousand people marched from Arawak Cay to downtown Nassau. A large group of protesters also occupied Rawson Square as part of the demonstration.
The group also staged a march on Majority Rule Day, January 10, which conflicted with the PLP's march to celebrate the 50th Anniversary of the day.