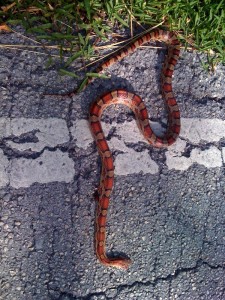 Nassau, Bahamas — The Free National Movement is permitting foreigners to import plants into The Bahamas, which are allowing all kind of dangerous snakes to invade our tiny  Island nation.
These snakes are dangerous and can kill persons instantly.
The Bahamas does not have any anti-venom to save the lives of Bahamians should they be bitten by these Ba' Devil snakes.
We are putting together a "gang" to hunt down these dangerous snakes and to kill them off.
We need volunteers. These snakes can be used for under hand works.
The Ministry of Agriculture along with the Ministry of Health should immediately conduct an investigation to determine the kind of "devilish" snakes that are being imported along with the foreign plants. I have never ever seen a snake like this before. We call on every citizen to kill these dangerous snakes that can be found on West Bay Street. These are foreign snakes.
They are dangerous.