Press Release
By Bradley B Roberts
National Chairman
Progressive Liberal Party
February 18, 2010
Minister Tommy Turnquest who has the responsible for Parliamentary Elections was an Election Agent for his Cousin Duane Sands and has been present at the recount and brow beating Jack Thompson whom he appointed as the Returning Officer in the Elizabeth Bye Election.
The Progressive Liberal Party find it nothing short of disgraceful that the Minister with the responsibility for Parliamentary Elections Tommy Turnquest would have the audacity to present himself as an FNM election agent at the recount which is now going on. This is a serious violation of the most fundamental principle of Democratic Elections and the most scandalous example to date of the heavy handedness of the FNM in this Bye Election.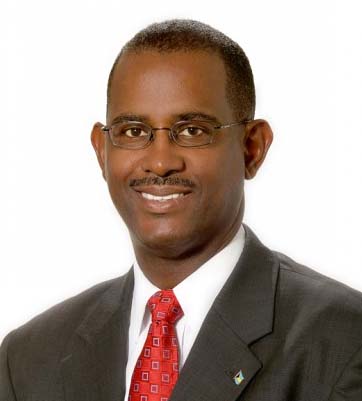 The Minister responsible for the Bye Election has no basis whatsoever being inside the room where the recount is taking place. Worse still this same Minister is browbeating the Election Officials on behalf of the FNM Bye Election Candidate Duane Sands.
We call upon the Prime Minister to immediately instruct Tommy Turnquest to withdraw from the recount. This sort of behavior is simply not tolerated in mature democracies. Minister Turnquest should be ashamed of himself for trying to drag Bahamian democracy down to this new low level.