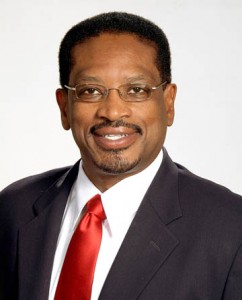 Nassau, Bahamas — We reported last night on our facebook page that a minister was admitted at the Emergency Room of the PMH, and now BP has an update on his condition.
Bahamas Press learnt that Dr. Hubert Minnis was hospitalized late yesterday. The brief visit last night was as a result of an acute headache.
A sources close to the minister confirmed to BP, that Dr. Minnis returned from Eleuthera yesterday and was suffering from this condition. He drove himself to the PMH and utilized the facilities at the State owned hospital. He was transported on a gurney through A&E.
As a precaution, a battery of tests were performed including a Cat Scan.
The source went on to confirmed that his blood pressure was elevated as he was held overnight and released at 10am this morning.
The minister is now said to be in good spirits and is relaxing at home. We are advised he will return to his daily routine on Monday Morning. He is one of the bright bulbs in that dim Cabinet and we pray for his speedy recovery.
We are advised the Cabinet Office and the Minister was bombarded with called as rumours spread wildly last night that he may have suffered a massive heart attack.
The Cabinet Office is set to issue a press statement later today.