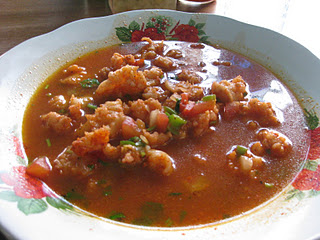 Nassau, Bahamas — Another business has suffered as a result of the 'colossal wutless' and bad management of the New Providence Road Project now underway by Argentina's Jose Cartellone Construcciones and the FNM Government.
The shocking news is only being reporting on Bahamas Press tonight as the rest of the WUTLESS DUTTY media in this country turns a blind eye to the problems facing businesses on East Street, Soldier Road, Robinson Road, Prince Charles Drive, Marathon and Blue Hill Roads North and South.
We can report the closure of the Family Island Lounge Restaurant on East Street and Soldier Road. The popular eatery has received a major economic blow following the East Street & Soldier Roads construction dig ups of roadworks exercises underway.
The  closure is also a result of the high slap-in-ya-face electricity charges and increased fuel surcharge applied on businesses due to the bad management of BEC by the inept, WUTLESS FNM administration.
Owners tell us, they had to board up the business and send workers home as the government remain insensitive towards business concerns, particularly with the road project.
The bad management of the roadworks has hindered patrons from gaining access to the restaurant, thus crippling business there. BP warns again, the roadworks have been bad for business in the country.
In August of this year, department of statistics officials revealed data which showed that there was a noticeable increase in the number of employed persons and a slight decrease in the number of unemployed persons resulting in a decline of less than 1% in the unemployment rate, which now stands at 13.7%. According to the report, both New Providence and Grand Bahama experienced a decline in the unemployment rate. In the case of New Providence the rate fell from 14% to 13.2% and in Grand Bahama from 17.4% to 15.4%."
The data collected scientifically proved unemployment had increased by almost 100% under the FNM since last collected under the Christie Administration.
NO MORE SHORT RIBS, SOUP or Stew Conch fa BP. VELL MUDDO!!!
The Road Project is Bad for Business!