PM Minnis Administration moves quickly to ax PLPs all though the service. BIS Deputy Director is the latest victimization casualty!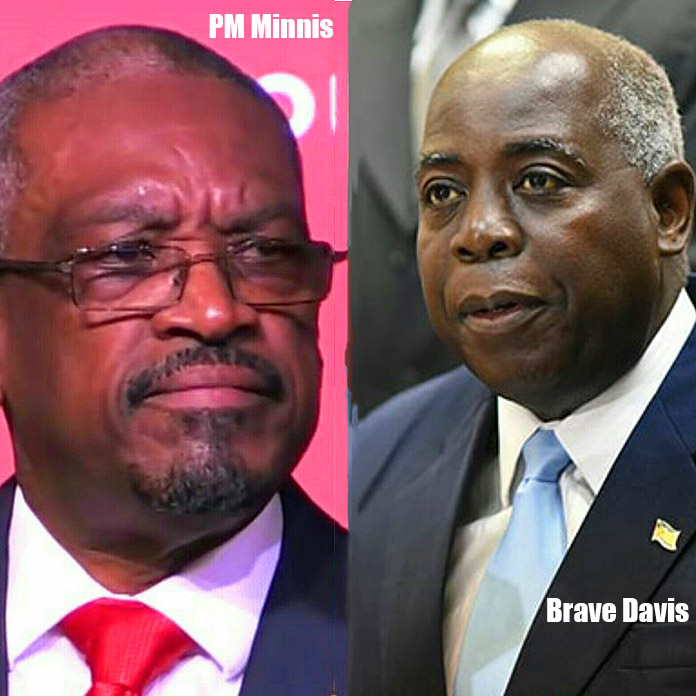 Workers should brace themselves for the 'vicked' victimization now exercised by PM Minnis Government!
Nassau, Bahamas – More PLPs went home today in what is a witch-hunt exercise of contract workers across the civil service.
Today Deputy Director at BIS Elcott Coleby went home. He received a letter signed by PS Charles Albury.
The letter said: "Our records indicate that you are entitled to fourteen [14] weeks accumulated vacation leave. In this regard, you are to proceed on vacation leave with immediate effect.
"Please be advised that upon completion of your vacation leave your services will no longer be required."
BP inside Cabinet Source has confirmed that some five thousand contractual and month-to-month staff throughout the service will be relieved from the service [SENT HOME]. "We have to cut back and make sure we meet projections to stabilize our financial situation."
We understand from our source the events will begin tomorrow when Cabinet Meets. How sad!
Yesterday Opposition Leader Brave Davis confirmed at a press conference reported how the government has delivered an unprecedented $722 million borrowing exercise for the 2017/18 national budget exercise.
All these layoffs however is strange as PM Minnis just days after getting elected called victimization "unconstitutional and immoral"! No one believe him! To make the statement was no error and we now know it to be another LIE by Minnis as daily PLPs have been targeted and sent home out of the service.
We understand a large legal team is being organized by the opposition to defend these workers to have their complaints represented at the highest level in the world. "These are Human Rights issues we are facing and persons affected must be defended!" a senior PLP told BP. This is a diabolical act of WICKEDNESS now being exercised by the Minnis Government who proclaimed "It's the People's Time!"
Interestingly, when the PLP took office back in 2012 scores of hired workers remained on the job, and some sent home by the FNM were returned. Even Ace Newbold, the new PM Minnis' Press Secretary, was hired then contracted for five years even though he supported the FNM!
All we say is dis: Everything has an end.
We report yinner decide!