STATEMENT >>>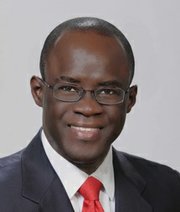 Comments have been made with respect to this Chairman's and the Deputy Leader's absence from an Executive Committee meeting last evening. One is never surprised at the extent to which agent provocateurs are prepared to go to stir up controversy where none exists.
In the first instance I had a previously scheduled commitment to attend and speak at a constituency association meeting that evening. The meeting was planned in advance of the emergency executive meeting and my attendance and participation in the meeting was advertised on television. I kept my commitment to the association.
To the best of my knowledge the Deputy was in her constituency on Tuesday and that was well known in advance of the announcement of the Tuesday meeting.
Regards,
Darron