Statement by FNM on Mortgage Relief!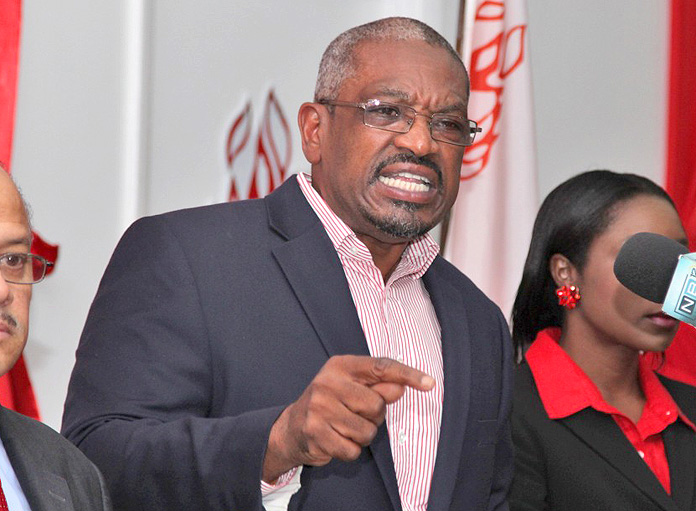 Nassau, NP, Bahamas 7th March 2016-Thousands of Bahamians are losing their homes for a wide range of reasons and are in need of help urgently. Despite this fact Prime Minister Christie talks long but provides no answers or relief for these homeowners who have recently been ordered by the court to vacant their homes or who have gotten notice to appear in court to face eviction proceedings.
In much the same way the PLP played politics in the run up to the last general election when they promised Mortgage Relief for some 4,000 Bahamians who had arrears, Christie is continuing to promise results for these grieving families when for four years he has helped less than six families save their homes.
The Free National Movement has retained Attorney Kwasi Thompson who is working diligently to assist a number of families who are battling eviction by the Bahamas Mortgage Corporation. The question is why is the government much like the commercial banks evicting scores of Bahamians. What is preventing the PLP government from helping Bahamians save their homes?
Mr. Christie please help the Bahamian people by answering the following questions:
1) How many persons have gotten a court order to vacate their house since 2012? How many were driven by the BMC?
2) To what extent has government officials met with affected families to determine their situation and determined what accounts for the arrears?
3) How many cases are there where homeowners have serious discrepancies with what they believe they owe and what they are being told they owe?
4) What is the nature of the government's mortgage relief programme for the thousands of homes under its direct control?
5) What did the Government learn since coming to power in 2012 that they did not know which accounts for the failure of the PLP Mortgage Relief Programme?
6) What are the government plans to build or facilitate the building of homes for suitably qualified applicants who are presently being neglected or underserviced?
7) What specifically is contained in the government's mortgage relief legislation that can help save homes at risk and why is it taking five years to be introduced?
8) What specific policy initiatives does the government have in mind to help distressed homeowners and what is the expected outcome and timeline?
9) How did the PLP led government envision using the 10 million allocated in 2012 to help the thousands of Bahamians who needed mortgage relief? Why was the monies not used to help those homeowners who got homes through the Bahamas Mortgage Corporation? What was the money used for?
10) What plans does the Prime Minister have to help those homeowners who are now out of work and would it consider a job programme with salary deductions so that areas that need workers can be staffed while ensuring that payments owed to government are made?
11) Finally, what measures are government officials taking to reduce the high unemployment, which is contributing to delinquency in mortgage payments?