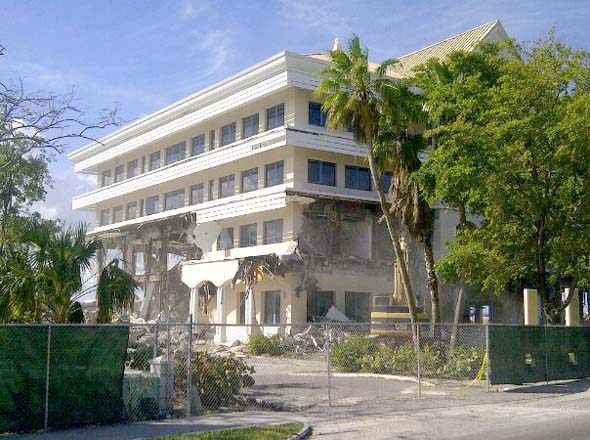 Nassau, Bahamas — The last and final vestiges of the late great Sir Cecil Wallace Whitfield are being removed from the Cable Beach strip as we write.
Hubert Ingraham agreed to get rid of the building named in Sir Cecil's honour to make way for the construction of the Christie envisioned Baha Mar.
During the 2007 campaign, Ingraham assured FNMs the Sir Cecil Building will remain, and that the median will not be given away.
That promise to loyal Cecilites was never kept and today the last reminder of his legacy is being torn down and carted away. Look what Ingraham is doing to Sir Cecil and his Cecilites… Tearing them all down one by one…