Group against the Christie Government gathering the wagons against the PLP!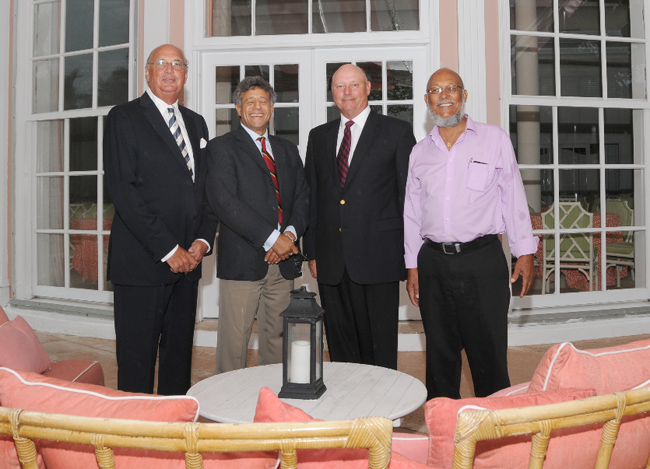 Nassau, Bahamas – The Coalition to Protect Clifton Bay continues to win the hearts and minds of the public, just two weeks after its vital launch. The Lyford Cay Property Owners Association (LCPOA) is the latest prominent name to add its weight to the fight to protect Clifton Bay, other common marine environments surrounding New Providence Island, and The Bahamas.
LCPOA Chairman, Philip Dunkley said, "This is a natural collaboration, given the proximity of Clifton and Lyford and the shared concerns of the Coalition and the Lyford Cay community for the protection of the Bahamian environment. The Coalition provides a platform for all stakeholders and interested persons to unite in a common goal to protect and preserve the unique Clifton Bay area for the mutual benefit of us all. We are privileged to live in the world's most beautiful island nation and we must accept the responsibility to do all that we can to preserve that unparalleled beauty for the enjoyment of future Bahamians."
This latest high-profile endorsement of the Coalition to Protect Clifton Bay marks the culmination of a highly successful launch for the body, establishing its position as a prime mover in environmental protection. In just two weeks over 1,200 people have joined the Coalition's Facebook page and over 500 individuals have signed the Coalition's petition to Prime Minister Perry Christie, asking him to help save the endangered bays. The Coalition is campaigning for new laws, including an Environmental Protection and Freedom of Information Act, plus the strengthening of existing laws to prevent unscrupulous development and other activities, which damage the environment.
Leading environmental lawyer and Coalition member Fred Smith QC said, "Lyford Cay is the most affluent and established residential community in The Bahamas and makes a vital contribution to our economy and society. I see Clifton Bay as a microcosm. We must work together to promote a working, balanced and responsible relationship between all stakeholders at Clifton. We are looking for ways for industry at Clifton, which disgorges hazardous and toxic pollution, to harmoniously co-exist with our natural history, culture and recreation park at Clifton heritage site and not impact on ecotourism."
"If we succeed, Clifton Bay can become a paradigm for all other bays in The Bahamas and even for the Caribbean region. With the support of the Lyford Cay Property Owners Asscotion and all our other members, I'm optimistic we can make that happen."