House Speaker Dr. Kendal Major support in Garden Hills is down by almost 15% since the 2012 election. From polling results we can safely say, SPEAKER GONE! SPEAKER FIRED by Garden Hills.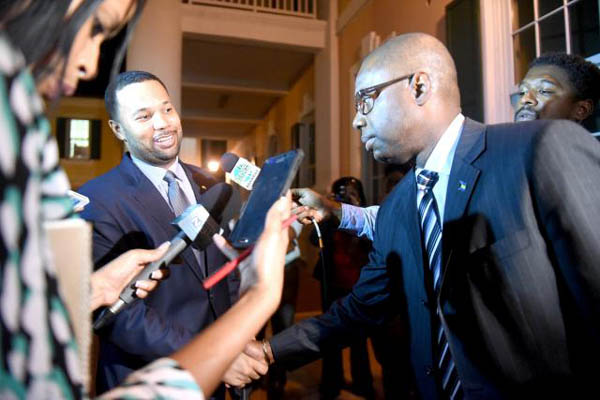 Nassau, Bahamas – Breaking update from our BBB Analytics teams already on the ground in the Community of Garden Hills confirms concerns for the Speaker Dr. Kendal Major.
The seat, currently held by the Progressive Liberal Party's bench, showed the following in the 2012 general election: With some 4,512 the former MP Brensil Rolle collected 1,913 (42.40%) the declared winner Kendal Major 2,181 (48.34%) and the spoiler party of the DNA represented by Kelphene Cunningham took 382 (8.47%). In short if the DNA was not in the race Brensil Rolle would have remained the MP for the constituency. But it gets worse and downhill from here.
BP has completed its polling assessments for the upcoming General Elections, and we project if elections were held today based our current mapping within the constituency Kendal Major will fall as the next MP for Garden Hills.
Deep seated disgust and rank anger along polling division corridor 5, 6, 4, 1, 3, 2, 11 and 12 all have reported a chorus of rejection of the PLP candidate.
At last count the Parliamentary Registration office has reported that only 67.77% of the eligible voters in the area had showed up for registration. That means some 1,609 persons of the 4,973, which registered in 2012 have yet to show up to register. This is not good.
Polling was conducted over a one-week period, with some 300 respondents covering the entire constituency area.
Some 59% of likely voters polled, said they will vote against the current PLP candidate with only 7% assuring their support for a DNA or independent candidate in the constituency. And, what is worrisome is the fact that just above 9% saying they had not made up their minds or refused to respond.
The polling data has a margin of error of +/- 3%.
With the present sample this would mean that the sitting MP would most likely collect less than 34 % of the votes with an overall decline of almost 15% since the last election. These facts must concern the Ruling PLP, which must now be troubled by declining registration numbers in key PLP strongholds like Bains and Grants Town, Centreville and Nassau Village and higher voter registrations in FNM communities like Killarney, St. Annes and East End Grand Bahama.
This is serious and all we at BP say is this: It ain't long nah!
We report yinner decide!