NYGÅRD BRAND TAKES OVER A NEW QUARTER OF THE WORLD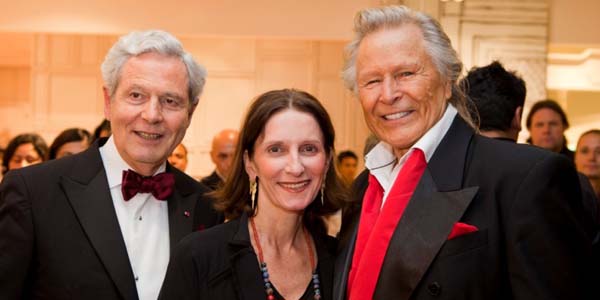 THE GREAT BAHAMIAN MAKING WAVES AROUND THE WORLD!
On Thursday, June 13th, 2013, Canada's leading women's fashion house, NYGÅRD, celebrated the Grand Opening of it's flagship fashion store in Galeries Lafayette Jakarta. This is the first store in Jakarta to feature NYGÅRD brands, Peter Nygård & Bianca Nygård. Founder & Chairman of NYGÅRD International, Peter Nygård, was joined at the official 7:30 pm ribbon-cutting ceremony by many VIP guests & customers including, Mr. Phillipe Houze, the owner of Galeries Lafayette, Mr. Kai Suer, Ambassador of Finland and Mrs. Corinne Breuze, French Ambassador to Indonesia – all in attendance were treated to a Dance & Aerial performance as well as Fashion Acts.
This modern NYGÅRD Fashion store represents the latest step in the company's retail evolution and expansion, with numerous other locations scheduled to open across Canada and the United States in the near future.
NYGÅRD is a privately held company controlled by its Founder & Chairman, Peter Nygård. The company was founded in 1967, & is the North American fashion industry leader in developing & operating a "fast to market" automated supply chain merchandising & logistics systems (NR5) that electronically manages garment flow from original design to FMO (Floor Model Order) to shop-floor manufacturing to wholesale warehousing & distribution. NYGÅRD's proprietary systems are fully integrated with retail customer Point-of-Sale systems for real-time performance tracking & SRI (Size Replenishment Inventory) automated replenishment of fashion inventory.
The company has continuously expanded over the last 40 years. Its steadily & rapidly growing Retail division consists of over 150 dedicated stores in North America, over 6,000 Department Store 'soft shops' worldwide, & over 1 million square feet of distribution space in North America – shipping close to 40 million garments annually. NYGÅRD also maintains its vibrant online presence at www.Nygard.com
Along with its new World Headquarters located in the heart of Times Square, the company lays claim to complete design, production & distribution facilities in Los Angeles, Toronto & Winnipeg, superb research & design studios in New York & Shanghai & sales offices throughout Canada & the US. NYGÅRD brands; Peter Nygård, Bianca Nygård, TanJay, ALIA & Allison Daley offer great fashion, value, quality & a consistent fit – for consumers at all price points.