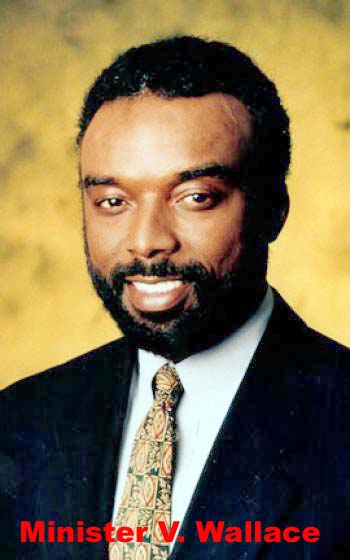 Nassau, Bahamas — A DJ at the national radio station 1540 AM announced her daily 'word for the day'. The word was 'illiterate'. Its meaning describes one showing a lack of education, esp. an inability to read or write well. We thought the word for the day was appropriate seeing all the craziness happening in the country, particularly, the WUTLESSNESS emanating from this Ingraham led FNM government and its DUMBNESS!
Now we say this with sharp objection to statements made by its minister of tourism. Now here's a ministry dressed and robed in the spirit of DUMBNESS! And now its robbing on one of its brightest bulbs.
The minister, Vincent Vanderpool Wallace, and his director general, Vernice Walkine, appears to be bright, smart, and intellectually sound, but when one seriously listens to what they have to say about the recent Miss Universe event, one must wonder why do they continue to display INCOMPETENCE?
The question was put, what was the price tag for the Bahamian taxpayer to host the 2009 Miss Universe event? Every time one of the two made a response to this question we see INCOMPETENCE. It is a simple question.  What was the total cost to the taxpayer to host the event? Why can't it be answered?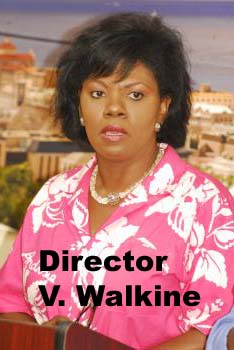 In Tuesday 25th edition of the Tribune, the minister declared that Sunday night's event 'In terms of a turnaround in investment there's no doubt whatsoever that we got all that back without question last night." But this still does not answer the question. Is the question worded too hard minister?
Let's then make it simple for Wallace to answer. What was the full amount of the PEOPLE'S MONEY, paid out by Hubert Ingraham to Donald Trump's Miss Universe Pageant and Sol Kerzner's Atlantis Resort? What did we pay additionally to cover travels, accommodations, overtime, to pave the roads and other capital works to host the 2009 pageant? When can someone answer that?
How in the hell could the minister suggest we received a full return on our money when he doesn't know what was spent! He and the minister of finance refuse to tell us. How much of our money was pulled out of the 'COOKIE JAR'? Was $100 million invested a good return Minister? WHY THE SECRECY? Where is the TRANSPARENCY? WHERE IS THE ACCOUNTABILITY? WHERE IS THE TRUST?
Wallace and Walkine GATS TO GO! WALKINE IN PARTICULAR LIED ABOUT THE FIGURES! TELL US THE TRUTH, NOW!

People sitting around the table of this WUTLESS Ingraham FNM government are more and more proving to us that they are GROSSLY INCOMPETENT, or better yet, ILLITERATE!