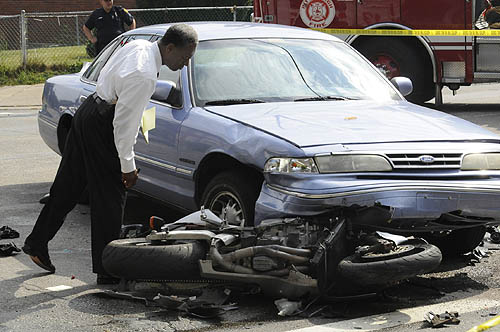 UPDATE A BP NEWS ALERT!
Another murder had just occurred on Robinson Rd west. A young man who had just pulled to a house on Colletion Street was fired upon by another man multiple times. The shooter fled on foot. The man is laying dead on the scene. This is the 160th murder in the country since 2009.
Nassau, Bahamas — There was a police involved shooting on Quakoo Street last night shortly before midnight. Police were on patrol in the area when they attempted to search a young man. The man attempted to allude police, pulled a gun  on the police and was shot several times. Police found a handgun on the man along with some drugs. the man is in stable condition at PMH.
A motorcyclist crashed into a vehicle shortly after 12 midnight on Gladstone Road. The cyclist died on the scene. BP can confirm a gang of motorcyclists were in the area overtaking cars as they headed south bound in a mad race on Gladstone.
In another incident a young man was struck by a vehicle that failed to stop. The young man was hit while walking in the area of a cemetary in Fox Hill, shortly after 1.00am this morning. The man died on the scene.