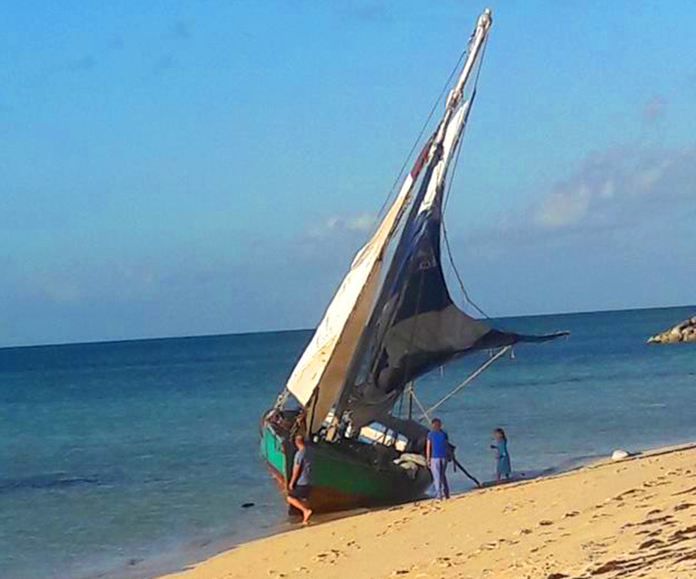 Freeport – A Haitian man was taken before the Freeport Magistrate's Court on charges of illegal landing and possession of a fraudulent document.
#Frandy Alcenor, 40, appeared in Court One before Deputy Chief Magistrate Debbye Ferguson where he pleaded guilty to landing illegally in the country and possession of a fraudulent resident permit.
#According to the particulars, on March 7, immigration officers on patrol in the Fortune Hills area asked Alcenor to produce proof of legal status in the Bahamas when he presented a fraudulent resident spousal permit, knowing the document to be false with the intent to deceive immigration officers.
#He claimed that he arrived in the Bahamas illegally by boat from Haiti after being deported and placed on the stop list in 2009.
#On the charge of illegal landing, Magistrate Ferguson ordered Alcenor to pay a $300 fine or serve one year in prison.
#On the charge of possession of a fraudulent document, he was ordered to pay $3,000 fine or serve two years in prison..
#Magistrate Ferguson also ordered that Alcenor be deported on payment of the fines or after serving his custodial sentence.