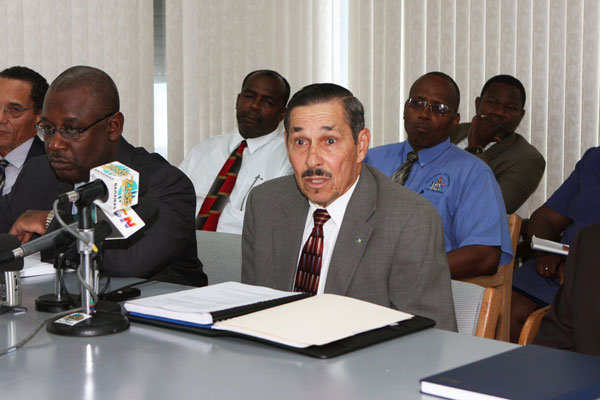 Nassau, Bahamas – The Ministry of Agriculture and Marine Resources has unveiled its five-year development plans.
They outline the national strategies which will guide the Ministry's policies and programmes through 2014.
"The overarching goal of both sectors is to develop a sustainable food system that contributes to food security and improves the livelihood of producers," said Minister Lawrence S 'Larry; Cartwright on Wednesday.
The plans include a review of the domestic and international constraints facing the agriculture and marine sectors and an assessment of the infrastructure, institutional and technological capacities required to improve, develop and regulate them.
Mr Cartwright said the plans have incorporated several cross-cutting themes including:
– managing environmental concerns and addressing a range of issues such as stock assessments, and invasive species;
– integrating plant, animal health, and food safety matters into programmes;
– mitigating the impact of natural disasters on production and natural resources;
– incorporating obligations and opportunities in trade agreements into programmes; and,
– improving the regulatory and legislative framework for agriculture and marine resources.
The strategic plan for agriculture will focus on vegetables, root crops and herbs; tree crops; ornamental horticulture; livestock; agro-processing; and land and water management.
A number of strategies will be used to increase production and productivity, said Minister Cartwright.
For the marine resources sector, strategic actions will target maintaining access to international markets, strengthening the collection of data, increasing human and financial resources, and reducing illegal fishing.
"These strategies provide a solid foundation upon which the sustainable growth and development of the agriculture and fisheries sectors can be based," said Mr Cartwright, the MP for Long Island and the Ragged Islands.
"The Ministry will continue to engage the fishing, farming and agro-processing communities as well as the public in the formulation, design and implementation of legislation, policies and programmes which will ensure the plan's effective implementation."