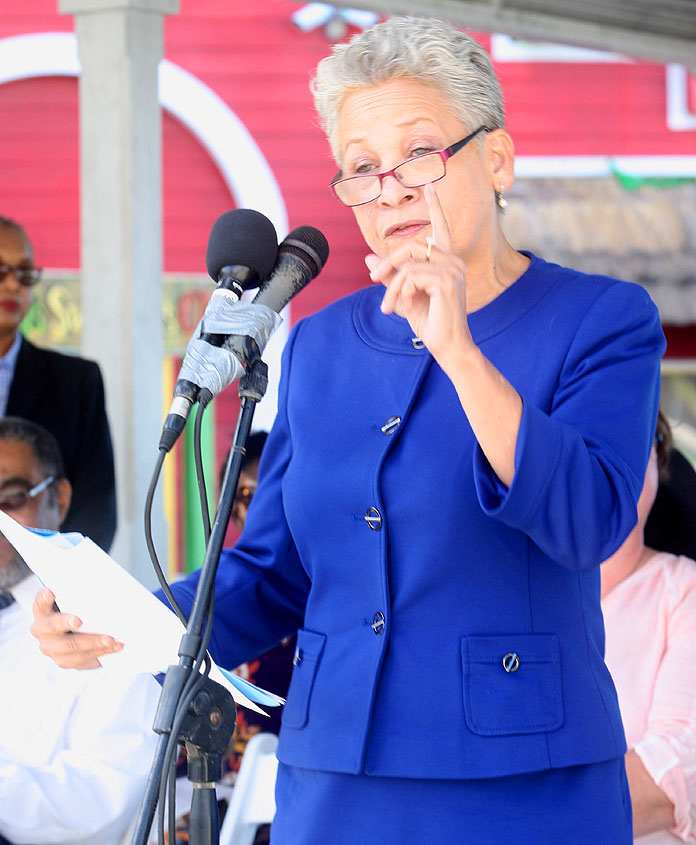 Nassau, Bahamas – The following is a press statement from the Hon. Glenys Hanna-Martin:
It is very unfortunate that the new Minister of Aviation has sought to cast aspersion on the former NAD Board while speaking in the House of Assembly, a place where members of that Board cannot defend themselves.
The new Minister alleged impropriety on the part of the Board which comprises respected Bahamian men and women, from various professional backgrounds and in respect of which each has distinguished him or herself; that Board also includes the CEO of Vantage Group of Companies.
This is very regrettable.
The Minister should be aware that the matter involving this tenant is very complex and it is perhaps for this reason Boards appointed by successive administrations, both PLP and FNM, have worked to regularize the account.
I am advised that these complex circumstances include the fact that the Tenant entered into leaseholds at a time when NAD faced a serious dilemma with the previous tenant; further that the Tenant assumed the lease when the outstanding arrears from the prior tenant were already at a significant level; I am further advised that challenges emerged when traffic projections made by NAD did not materialize but upon which revenue projections were made by the Tenant and finally that real questions arose as to whether the Tenant was paying a higher interest rate than other tenants.
I am concerned whether the new Minister apprised himself of these facts before he made such an unfortunate assessment of the Board.
I am further advised that this Board did as the previous Board did under an FNM administration, namely to work with the tenant towards a resolution.
In light of the circumstances surrounding this matter and the Minister's allegation in the Parliament where these persons cannot defend themselves or legally challenge the Minister, the Minister must now be put to proof.
The Minister further seems to suggest that the Tenant's holding of multiple leases is evidence of some irregular dealings when he ought to know that there are other tenants who also have multiple leases but the Minister apparently does not deem this strange. It seems that what he believes to be the political stripes of this particular tenant creates a problem in his perception in this regard. This is also very worrisome.
The new Minister should also know that the Minister responsible for aviation is responsible for relations with the Airport Authority Board and NAD and has no responsibility for or jurisdiction in the day to day activities of those Boards.
Any possible or remote suggestion or hinted implication that the prior Minister sought to exercise influence in this decision-making is not true.