Montaqu MP wants an Investigation to commence immediately following 'Hitmen' allegations…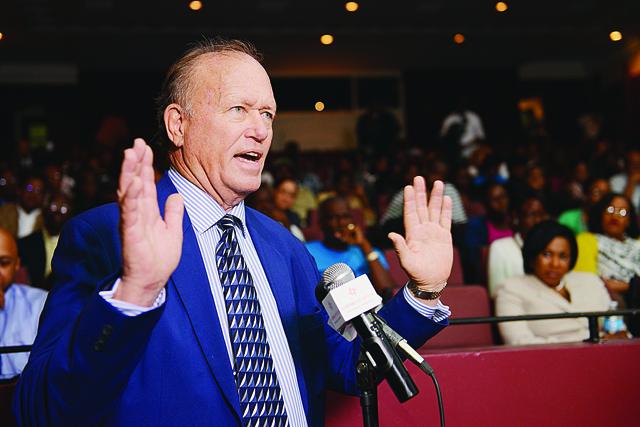 Statement from
Richard Lightbourn
Shadow Attorney General
The information which has been revealed by a recorded conversation between Canadian businessman, investor and resident of The Bahamas, Peter Nygard, and two of his employees, has sent a shiver down the spine of all right-thinking Bahamians.
The recording, which has been widely circulated within the country, raises very serious issues concerning perceived interference with the legal process and the security of our citizens.
There seems little doubt that the recordings are genuine and as such require the immediate attention of our police Department and the Attorney General's office. There are also serious issues raised concerning Mr. Nygard's relationship with senior political figures in the country which should immediately be addressed by the authorities.
The FNM calls upon the Attorney General and the Commissioner of Police to cause an immediate investigation to be made into the matters raised in these recordings and appropriate action taken to place charges against the persons concerned (if warranted) and steps taken to ensure the security of our citizens.
-END….
Chairman of the FNM now in on conversation with alleged – HITMEN!!!