Ingraham closes the landslide win of the PLP…FNM could keep North Abaco seat!
Treasury Cay, Abaco — Although BP polls are projecting a win in North Abaco for the PLP, a closer examination of the Bye-Election is needed to test the waters of the electorate.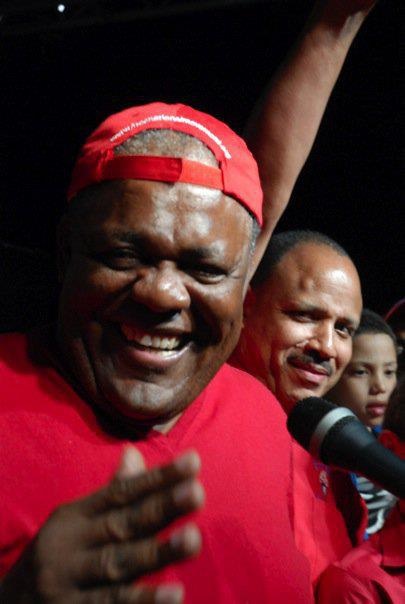 There are signs of a strong FNM push in the community and indicators show, with Hubert Ingraham on the ground hard at the fight to keep North Abaco red, there is a possibility that the seat could be locked with the FNM.
If this happens come Monday, this would be a blow to the new Christie Government. After all, every cabinet minister in the new government was on the ground in North Abaco night and day promising the world.
Every eligible officer of the Party used its influence to win the North Abaco seat and if come Monday that does not prove true, someone must take the blame.
In fact, word is many North Abaco residents are equally fatigued with the election bag of hot air promises and chilled win clues as to what will happen for residents if the Government candidate wins the seat.
But we repeat, the fallout would be devastating and we dare say 'earth shattering' if the PLP was to lose North Abaco.
It would demonstrate that the New Government's quickly fizzled following its 6-month win on May 7th, 2012.
It would also mean that, despite the mounted GOLD RUSH dance up and shake, there is deep deep trouble for the PLP, and could mean that within just over a few month, it has lost tremendous support nationwide following its national win in May.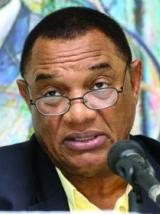 A crushing defeat in North Abaco for the PLP would also mean the beginning of the end of the Christie era in politics and could echo true the words of Hubert Ingraham when he said in parliament: "When I go I will be taking Mr. Christie with me."
North Abaco could be that salvo Ingraham predicted and, yes, if the PLP lose, Perry Christie could begin packing his bags and force the PLP to began its bloodbath for leadership heading into 2017.
Whatever happens it will not be good if the government loses North Abaco.
In fact, the win is beneath their wings. They are the favorite in North Abaco. They are the government. I mean to quote Hubert Ingraham during the 1997 bye-election in South Andros when he said: "I don't know why they want you to continue to be in opposition against me and my government? I don't know why they think you think you will benefit and your children and communities will benefit as a result of that?"
North Abaco seat is for the PLP to win and for the FNM to lose. What will be the fallout for the PLP if the FNM wins the seat?
We report yinner decide!