URGENT FNM COUNCIL MEETING CALLED FOR NEXT THURSDAY NIGHT!!!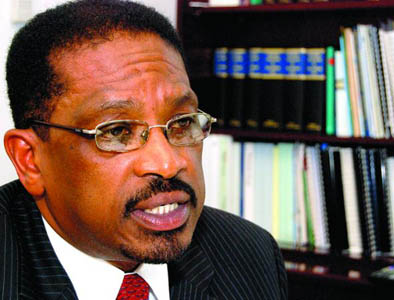 Nassau, Bahamas — Some never dreamed it would get this bad in the FNM, but, yes, a New Day has come to the Party and the bloodletting has begun.
This morning Party Leader and champion for 'KIL-LAR-NEY' da powerful Dr. Hubert Minnis is about to put some people in the political morgue and today he once again is starting off with former Party Leader Hubert Ingraham.
Once again Minnis proved that he will hold off all attacks from any Ingraham faction within the FNM and for a second time threw the deposed leader under the bus and rolled over him twice.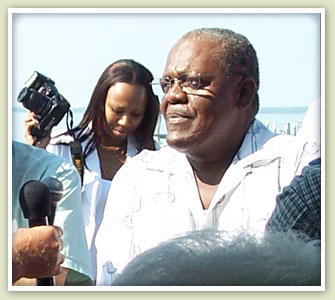 Minnis told the press he "Will not take blame for the Party defeat in North Abaco" and reminded the wutless dutty media that, "Hubert Ingraham is no longer the leader of the FNM and therefore does not speak for the FNM."
The comments in today's newspaper fire off the beginning of the end of Ingraham in the FNM.  He was a leader who led the FNM into three elections defeats since 2010.
However, one of Ingraham's bed-soldiers and hidden sleeper cells in the organization, Sharon Turner, came out in defense for Ingraham in an editorial online.
She said: "You are a natural disgrace and a living, breathing disservice to the FNM. The FNM deserves better and for the good of the organization and the political sector generally, I hope the Opposition Party soon decides to be led by better."
Turner. you would remember. was the woman Ingraham appointed as deputy director for BIS and who traveled the world with the former Prime Minister.
But Minnis will not have it and is quickly proving to be no Tommy T! Minnis, we can report, has ordered an emergency meeting of the Party Council for next week and is expected to ax, maim and amputate anyone who dares to challenge his new day within the FNM!

Some prominent names are expected to be "Victimized" for being a Papa Clown Supporter, and we could tell yinner now – Hubert Ingraham many be from Cooper's Town, but Dr. Minnis is born and bread from Peter Street- In the heartland of the inner city – EAST STREET!!!
If ya move and fool around with him you will soon know, you just might get one black needle!
We report yinner decide!