Police shoot and kill armed robber on Grand Bahama this morning…THIEFIN KILLS!
Nassau, Bahamas — Another young mother of two has committed suicide over night after long delays finding a job sunk her into deep depression, close friends tell BP.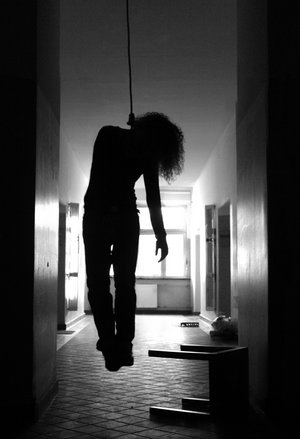 We can confirm hard times had hit the unemployed mother hard and she was found early this morning in her bed at home with a white sheet around her neck.
Close relatives tell us the woman had been jobless for months and, along with her two young kids, had fallen on hard times. Reports also confirm there has been an uptick in the number of persons depending on the country's social services, which is strapped for cash.
We can report the 35-year-old mother is a resident of Union Village off Wulff Road.
She was discovered dead around 3:00 am, according to police. Reports suggest the woman had been in search of a job for more than a year.
VEHICLE GOES OVERBOARD AT POTTERS CAY DOCK**
Police are reporting this afternoon that a silver 1998 Nissan Sunny occupied by a male went overboard on the Eastern end of Potters Cay Dock around 7:30 pm on Tuesday.
Preliminary reports indicate that the driver of the vehicle was at Potters Cay
Dock to collect a family member when his vehicle plunged overboard.
Police and colleagues from the Royal Bahamas Defence Force (RBDF) responded and worked hand in hand with staff from the Lady Matilda vessel to retrieve the vehicle.
Police, along with the personnel from the RBDF and Bahamas Dive, conducted a search of the area for the victim with negative results.
Perhaps the current was too strong and pulled him to the end of the island.
The search for the victim resumed at daybreak today.
ARMED ROBBERY SUSPECT SHOT & KILLED
Police are investigating a shooting incident that has left one man dead and a second man in custody.
According to police reports, shortly after 11:00 am on Wednesday police in Grand Bahama received information that a business establishment in the Circle Mall, West Atlantic Drive, was being robbed by two masked (2) men.
Police responded and on arrival observed the armed culprits attempting to flee the
scene.
As the culprits were escaping, one of the men ran to the rear of the establishment while the second male got into a waiting vehicle while firing gunshots at the police.
Police returned fire.  The suspect vehicle crashed and, upon checking the vehicle, the police discovered one of the fleeing suspects with gunshot injuries.
EMS responded to the scene and rendered assistance to the injured suspect who succumbed to his injuries.
Police are actively searching the area in an effort to locate the driver who evaded police.
Police recovered from the vehicle an illegal pistol and ammunition. Additionally, a quantity of jewelry, believed to be the property of the establishment, was retrieved from the rear of the Circle Mall.