Yamacraw the choice is so damn clear! If Dion could a leave his MAH on the crazy hill – what yinner think he ga do to yinner YAMACRAW if ELECTED?!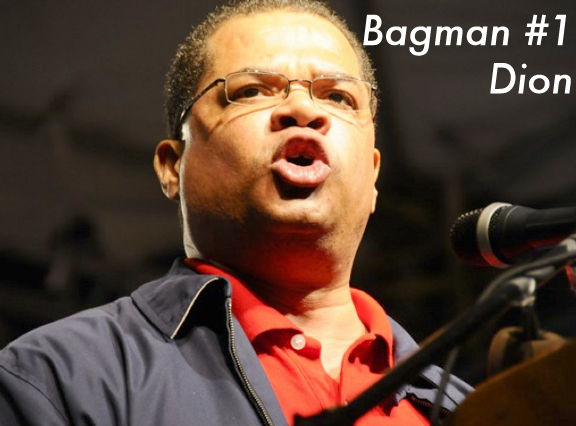 Minnis will lead the FNM into defeat as projected as he plants known seasoned POLITICAL REJECTS on his candidates list
Nassau, Bahamas – FNMs must now know that its leader must be delusional to now plant Dion Foulkes – the party's most seasoned loser – to come against the Social Services Giant Melanie Griffin!
The FNM, which is already about to announced some of the candidates set to take cut *** [yinner know what we want say] at the next general elections, is now preparing to ratify Foulkes in Yamacraw.
Interestingly, Yamacraw was delivered into the hands of Griffin by the People and taken from Janet 'Goddie' Bostwick [the first woman elected to Parliament then fired] in 2002. Griffin has been a champion for the poor, an advocate for child and family welfare. She has also been noted in her service to the Bahamas People as a champion for the rights of persons with disabilities and has produced and delivered to Parliament Persons with Disabilities (Equal Opportunities) Bill, 2007 – ensuring through legislation equal opportunities for this group in our country.
In contrast Dion Foulkes – a known gambler and the man who delivered the largest levels of unemployment in the last Ingraham administration – wants to finish what he started on the Bahamian people… WHICH IS NOTHING!
Foulkes, yinner would remember, was beaten in Tall Pines, beaten in MICAL, beaten in Yamacraw and we know what will happen to him when the next election is called again!
Many also remember how Foulkes named Bagman#1 by BP in the 2010 during Elizabeth byelection and again in 2002 as the then 'Dream Team' duo led the FNM down the hill into a crushing defeat at the polls. Others also remember how he left his mah is an asylum in Yamacraw where she was LEFT ABANDONED!! What yinner think he ga do to yall if elected YAMACARW!? Boy I tell ya!
The People of Yamacraw knows the choice is clear – and they will decide to vote for a woman who is fighting for the poor over a reject who delivered persons into poverty!
We report yinner decide!