BAHAMIAN MAN, 1 COLOMBIAN AND 4 VENEZUELANS TAKEN INTO CUSTODY FOR TRAFFICKING IN PERSONS BY THE POLICE ANTI-CRIME OPERATION TEAM TONIGHT!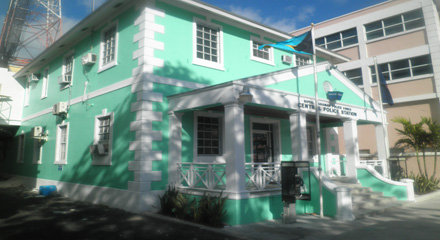 Nassau, Bahamas — The POLICE anti-crime operation team which focus on disrupting crime groups and targeting persons involved in criminal activities arrested a Bahamian man and 5 foreigners at a small resort for suspicion of Trafficking in Persons earlier this evening.
Shortly before 7:00pm the police operation team acting on intelligence descended on a small resort on West Bay Street where they met an adult Bahamian male with 3 women and a male from Venezuela along with a woman from Colombia, whom they suspected to be in the country for the purpose of solicitation for prostitution.
The men and women were taken into custody for breach of the Immigration Act and questioning reference to Trafficking in Persons.
The operation operation was under the command of Chief Superintendent Clayton Fernander.