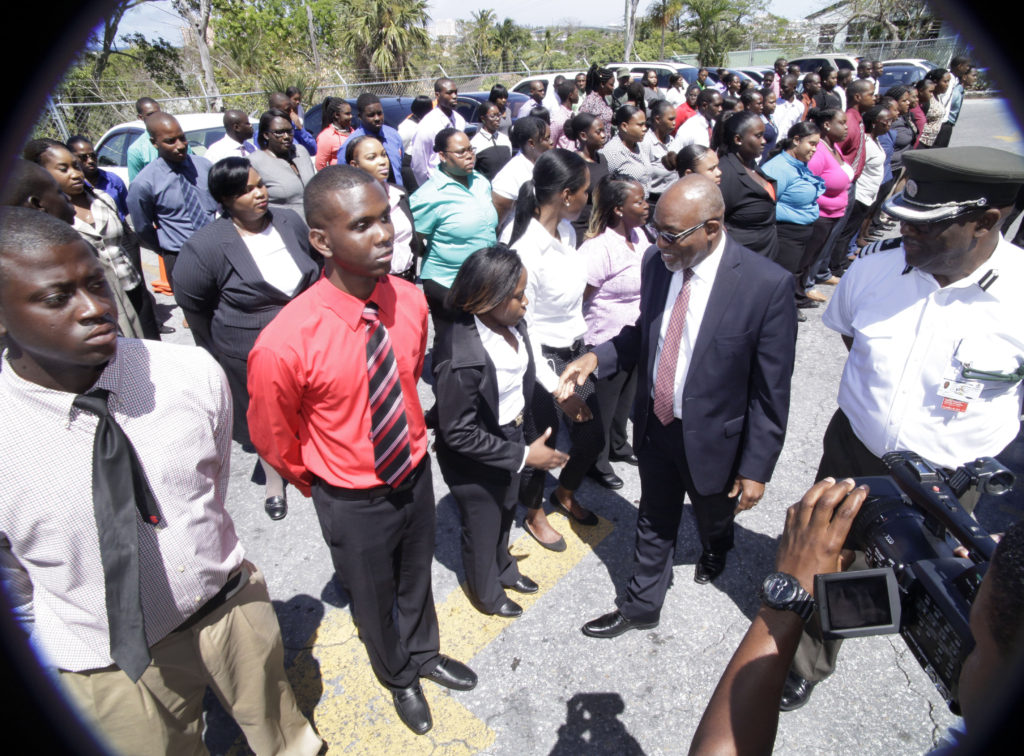 The Department of Immigration welcomed 107 recruits (58 males and 49 females) during a recent 'intake process.'
The new recruits will undergo a four-month intensive program, which will cover cross-training in several key areas and will focus on physical stamina, drills academic performance and training in the immigration laws of the country.
Once recruits have completed the first stage of the program, they will enter undergo on the job training for eight months, bringing the total training to 12 months before entering the field. Chief Immigration Officer Rudolph Ferguson will oversee the training program.
Pictured: Director of Immigration, Mr. William Pratt speaking to the new recruits during a welcome ceremony held at the Department of Immigration on Monday, March 27, 2017. 
Also pictured is Officer Rudolph Ferguson, holding the microphone. (BIS Photos/Derek Smith)