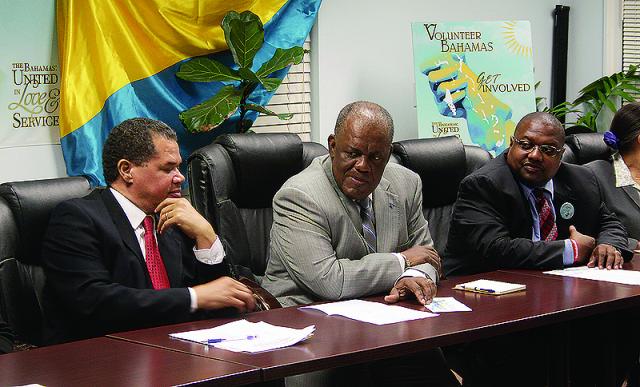 Look how the mighty have fallen
Nassau, Bahamas — BP teams have been keeping a close watch on the former Prime Minister and what we saw is UNBELIEVABLE!
This week, the defeated MP for North Abaco was caught weeding the yard at his plush new bungalow on Sanford Drive. The hideaway from home is just a few doors down from Liberty Outlook, the official residence of the American Ambassador.
Reporters could not believe their eyes when they saw the man some called Papa Clown shoveling weeds with a cutlass around the property.
One writer witnessing the PM noted, "Look how the mighty have fallen – from hiring persons to clean up the country to weeding and cleaning up his own yard. This must be a hologram," the reporters assigned to BP said.
Meanwhile another former Cabinet Minister is in deep, deep trouble. His family owns a rat and roach motel in the south and BEC has shut off the electricity supply to the facility.
The motel is situated alongside a new commercial bank in the area and residents are beginning to complain.
Night and day the generator at the property is on as if some hurricane passed, but this is not the case. The former FNM Cabinet Minister owes BEC in the thousands, along with several government agencies.
One must ask the question: how could Ingraham have run such a slack Cabinet that he would allow a sitting Cabinet Minister to rack up the bills at BEC in the thousands and still cut off the lights of 6,000 poor residents for owing bills under $100?
Talk bout hands in da cookie jar? Boy, good thing they gone!
We report yinner decide!