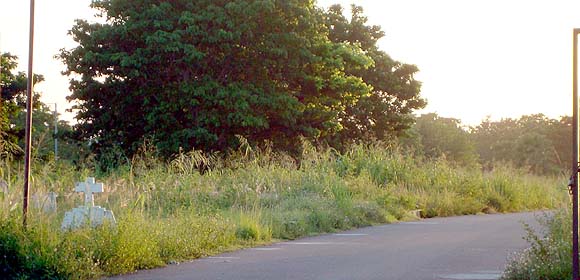 THE STATE OF Old Trail Cemetery Exposed!!!
Nassau, Bahamas — BP has its eyes on the road and what a sight we saw growing at the Old Trail Cemetery. Incredibly, weeds in the graveyard just off Abundant Life Road have gown into a wild bush, HIGH BUSH will give be a better description of the situation.
Look how in the Bahamas Bahamians honour their dead. MY GOODNESS! Who in this country would leave the remains of their love ones, particularly they MAMMA, in the bush? This cannot be the Bahamas we inherited where the dead is left under a heap bush and wild trees.
Could some one please tell us what the department of the environmental health is doing to fix this neglect? If they were not so busy in the gambling dens of this city perhaps the neglect of the dead would not be so shocking. But take a minute and see for yourselves what we saw. The sight is indeed shocking, 'unbeautiful' and disgusting.
Where is the FNM of 1997, which cleaned Nassau 'spick and span'?
We need CHANGE!