Some public servants paid refuse to show up for work and clean up the surrounding! – WHERE IS THE NATIONAL PRIDE?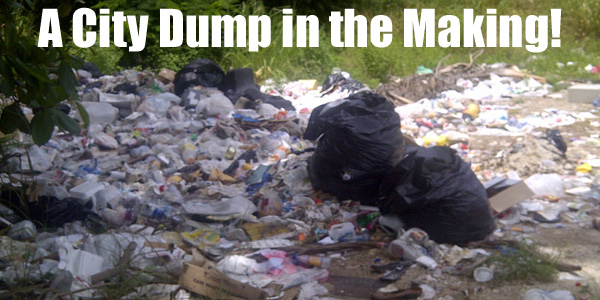 People Paid by Taxpayers refuse to carry out their job!
Nassau, Bahamas — If the late Clarence E. Bain was alive today he would have taken it upon himself to clean around a building bearing his name.
The strange thing though is this: the people the government of the Bahamas pays every Month to clean up this mess fail to show up to work and nobody can explain why.
Why is it people cannot do what they are being paid to do? Why is it Bahamas Press has to be the voice of the people? How it is the people in Road Traffic, Statistics, Licensing and Labour cannot look out their windows and see the trash BP saw that has been sitting in the damn yard of this building for weeks now.
WHY DO PEOPLE HAVE NO CONCERN FOR THEIR SURROUNDINGS?
Where is the national PRIDE????
This is the state of filth at the government-owned CLarence E. Bain Building.
Boy, if I was a descendant of his, I would head to the courts to have his name removed from the building!!!! — The Garbage Section at the Clarence E. Bain Building.
We report yinner decide!