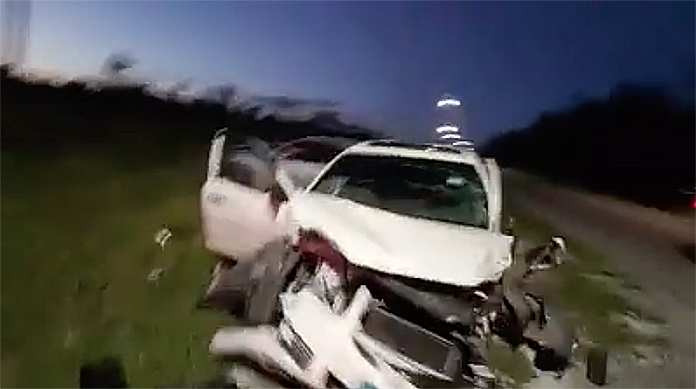 BP BREAKING >>> Without one police report coming in – and we know police are working hard – BP is reporting serious graphic images are coming in from a major accident along the highway on Grand Bahama just near the curve on exiting the community of Eight Mile Rock.
The accident involves a church bus [with some passengers pinned inside]. Also involved is some four other private vehicles.
EMS Services and police are on the scene.
Also, BP is now reporting a car fire on the City of Freeport near the Stop-N-Shop parking lot. The vehicle is a red Honda Coupe Registration # 2874. We wonder what happened here?