Residents must be careful while on the streets…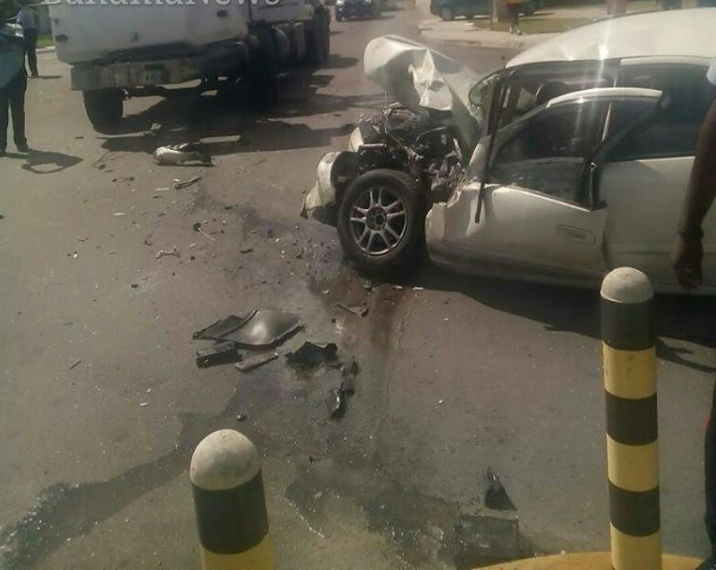 Nassau, Bahamas — A man is dead and will not be going back home this evening after his Nissan slammed into a truck at the intersection of East Street and Zion Blvd.
Photos shown here are the wreck, which was just under the light and median. One eyewitness told us the incident unfolded like one out of a movie just after noon today.
"All I could hear was a loud bag and there the man sat in his vehicle unconscious."
Bahamas Press warns Bahamians to drive with due care and attention while operating on the busy streets of the capital. Drive to arrive alive!