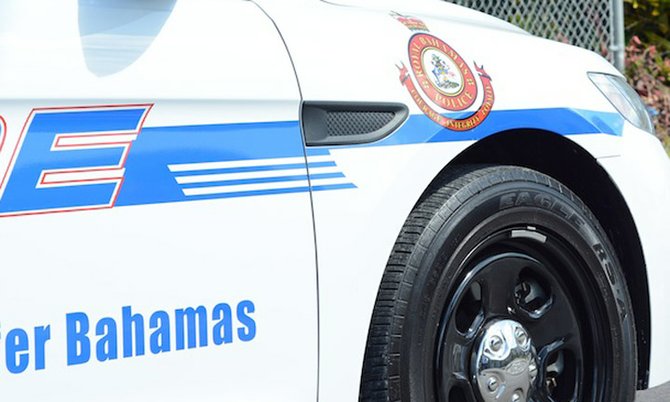 Nassau, Bahamas – According to reports, shortly after 10:00am Sunday, 2nd December, 2018, Police responded to a domestic complaint at Sandilands Village Road. As officer were affecting an arrest of an adult male, he became aggressive and a struggle ensued, resulting in him being shot. He was transported to hospital and is listed in stable condition. One of the officers was injured. He was treated at a hospital and discharged.
Investigations are ongoing.
POLICE INVESTIGATE ROBBERIES
Police on New Providence are actively searching for the men responsible for two armed robberies and a robbery, which occurred on Sunday, 2nd December, 2018.
In the first incident, according to reports shortly before 1:00pm, two armed men entered a home on Hutchinson Street, off Poinciana Drive, held residents at bay and robbed them of cash and cell phones before running from the house and making good their escape.
In the second incident, according to reports, shortly before 7:00pm, a female was standing in front of a residence in Blue Hill Heights, when she was approached by two men, who pushed her to the ground and robbed her of her hand bag which contained cash and other personal items, before getting into a black Toyota Passo and speeding away.
In the third incident, according to report, shortly after 10:00pm, a man was sitting in his vehicle in a parking lot near to the Potter's Cay Dock, when he was approached by a group of men, one armed with a firearm, who robbed him of cash, cell phone and jewelry, before running away.
Investigations are ongoing.
FIREARMS LICENSING OFFICE NEW OPERATING HOURS
The Royal Bahamas Police Force wishes to notify members of the public that it's Firearms Licensing Office on University Boulevard will be open to customers from Monday to Friday between the hours of 9am – 4pm.
Effective 1st December, 2018 through 12th January, 2019 the Firearms Licensing Office (New Providence) will be open every Saturday from 9:00am to 1:00om to assist members of the public.
All Firearms Licenses expires as of 31st December, 2018. After 14th January, 2019 a late fee of $50.00 will be added to each firearm license at the time of renewal.
Firearm License Holders, who have not already done so, are asked to visit the office to renew their lice
99 DRIVERS TICKETED BY MOBILE DIVISION OFFICERS IN PAST 72 HOUR
Officers from the Mobile Divisions conducted road checks in various parts of the island. Their efforts, which were intended to educate, reduce crime, and to minimize the ability of criminals to commit criminal activity, resulted in the arrest of twenty-five (25) persons for outstanding criminal warrants, assault, house breaking and stealing, over the past 72 hours.
Additionally, 99 drivers were ticketed for various traffic violations