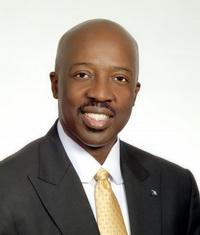 MINISTER OF LABOUR & NATIONAL INSURANCE AND MINISTER OF THE PUBLIC SERVICE
REMARKS, 2ND GRADUATION – NATIONAL TRAINING AGENCY
Distinguished guests, ladies and gentlemen, graduates….. a very pleasant good evening.
Sitting here this evening and reflecting on the graduation of this fine cadre of young Bahamians who made the personal choice to take advantage of the opportunity offered to them by The National Training Agency, I can truly say that I am impressed by the progress the Agency has made in such a short period of time.
The National Training Agency has a mandate that is integral to the development of our nation. A part of the mandate is to build a competency based training and job placement system that is flexible and responsive to the actual requirements of the workplace via a network of suitable training institutions, organizations and programs involved in the process of supplying qualified and skilled labor for The Bahamas.
It was about a year ago, July 15th, 2013 that the National Training Agency was launched. From then to now, the Agency has accomplished remarkable achievements.
Ladies and gentlemen, several of these achievements are to be noted:
1. On November 19th, 2013, the National Training Agency by an Act of Parliament, named "The National Training Agency Act, 2013", became a duly legislated autonomous body.
2.To date, the National Training Agency has provided training for three cohorts of trainees, two in Nassau and one in Grand Bahama. This equates to over 800 young
Bahamian adults who would have had the benefit of four weeks of behavioral transformation (soft skills) training and 10 weeks of practical skills training.
3. The National Training Agency, supported and assisted by the Ministry of Education, partnered with City and Guilds, the premier international provider of competency based assessment certification to provide international certification for its trainees. Hundreds of these young Bahamians have received their City and Guilds certificates and tonight's graduating class eagerly awaits theirs.
4.The National Training Agency has built meaningful relationships with industry partners who have provided 8- 10 weeks internship skills training for trainees without expecting or receiving any payment for their services. These partners include, in Nassau: Diamonds International, Sanpin Motors, Bahamas Bus and Truck, the Royal Bahamas Police Force Garage, and Sandals Royal Bahamian Resort. In Grand Bahama: The Hutchinson Vampour Group of Companies, the Grand Bahama Shipyard, Polymers, Bahama Rock and Island Seas Resorts.
5. The National Training Agency also partnered with the hospitality industry to provide one to two weeks internship experience for some of the trainees after their skills training was completed. These included Sandals Royal Bahamian, British Colonial Hilton, Atlantis, Paradise Island Beach Club Resort, Paradise Island Harbour Resort, Comfort Suites and Crystal Palace.
6. The National Training Agency continues to cultivate a high quality cadre of Industry Training Providers, who must meet the established criteria of the National Training
Agency and must also meet the assessment criteria of City and Guilds. The City and Guilds organization has total control over who is able to deliver its assessment programs for certification. The organization has a comprehensive quality assurance procedure which is monitored by its External Verifiers who assess and approve all Training Providers and their industry instructors.
7.The National Training Agency conducted its third registration drive earlier this month and it is anticipated that several hundred young Bahamians will embrace the opportunity to register for training which is scheduled to begin in mid August.
8. By invitation of my colleague, Minister the Honourable Jerome Fitzgerald, Minister of Education, Science and Technology, the National Training Agency will partner with the Ministry by producing a twenty hour "Job Readiness" component for the new high school diploma that is being implemented in the public high schools. This 20 hour component will extend over a two year period, Grades 10 and 11, ten hours being delivered each year.
The Executive Director of the Agency, Ms. Agatha Marcelle, has committed to build the training modules and conduct a comprehensive train-the-trainer program for teachers and guidance counselors who will be facilitating the training in the high schools.
Ladies and Gentlemen, the graduates that we celebrate with tonight are a testimony to the other component of the Agency's mandate which is "To provide for the allowance of job creation through training and employment schemes including internships, special job projects, entrepreneurial opportunities and the expansion of the modern national apprenticeship training."
Let me emphasize the point that the National Training Agency is not a school, college or institution. It does not have classrooms and labs or instructors and teachers. The Agency, in this regard, provides a social service which is designed to operate as a safety net to catch those who fell through the academic cracks of formal schooling and were unable to achieve substantial certification.
The National Training Agency in this role, serves as a safety net that is flexible, responsive and sensitive to the skills- based needs of young Bahamians and the Bahamian economy. It offers a hand up, not long term career or vocational development. Institutions such as BTVI and COB fulfill the latter needs.
As a direct result of the National Training Agency providing relevant skills training programs, scores of young Bahamians have found meaningful employment. The National Training Agency itself has been able to place more than 100 of its trainees in full time employment. These were trainees that were pre-screened and referred by the Agency upon request from employers. Many of these employers express surprise and satisfaction at the positive attitude and quality performance of the trainees. Recently, the Ministry of Labour, with the involvement of the National Training Agency, signed a memorandum of understanding with Diamonds International to allow for "Intern Leadership Exchange Programs" between the Bahamas and other countries in which Diamonds International do business. Our Bahamian leadership interns will initially go to countries such as Mexico, Belize and some of the Caribbean islands and interns will come from these countries to the Bahamas for a specified period of time. Such exchange programs will provide invaluable experiences for young Bahamians.
Graduates, I urge you to take advantage of every opportunity the NTA provides. As our economy grows and expands, a skilled and productive workforce will be needed to ensure that success is sustainable.
Ladies and gentlemen, in closing I implore you to support our young people. Encourage them whenever you can. If you are an employer, give them a chance at meaningful employment. Our young people, such as these graduates will be better off because of it, our economy will be better off because of it, you will be better off because of it and so will our nation.
May God bless you!