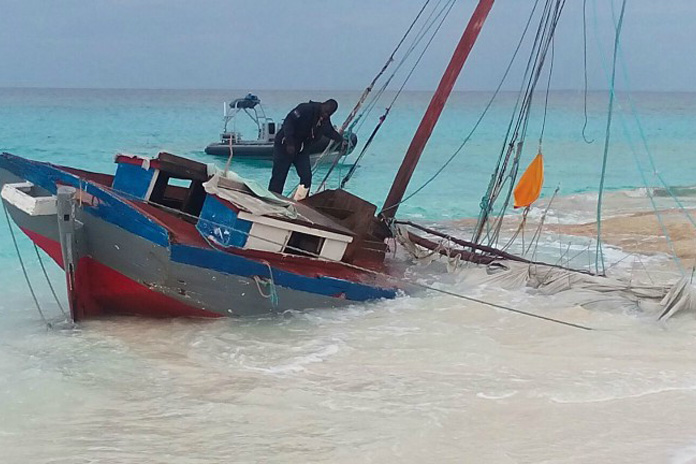 Nassau, Bahamas – The following is a statement by the Ministry of Foreign Affairs:
A report online states that a Haitian vessel with 99 illegal migrants on board made its way into the Royal Bahamas Defence Force Base with the migrants on board and went undetected up the Bahama Island chain, and that the people were only detected and arrested once they were discovered on the base at Coral Harbour on Christmas Day.
For public information, the Department of Immigration received a report from the Royal Bahamas Defence Force on Christmas Eve that a vessel bearing suspected illegal migrants had been detected off the Exuma chain. The vessel was interdicted near the southern end of the Exuma chain by a Defence Force patrol craft.
On board were 77 males and 22 females. The migrants were disembarked from the vessel and transported to Coral Harbour Base by the RBDF arriving at about 1:30 a.m on Christmas Day. The arrested migrants were handed over to Immigration officials and are detained at the Detention Centre in New Providence where they await repatriation.
So far up to 26th December, 2016, a total of 6335 migrants were repatriated to their home countries for the year 2016 as follows:
Haitians – 4655
Cubans – 1179
Jamaicans – 214
Chinese – 73
Brazilians – 59
Dominican – 47
Ecuadorian – 24
others mixed nationalities.
Editorial NOTE: Bahamas Press shall respond to this note on Sunday January 1st. 2017… STAY TUNED!