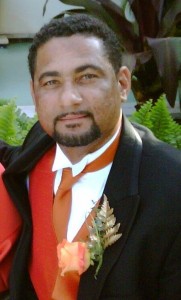 Bahamas Press has just learnt another high-powered former FNM will be declared the DNA candidate for Blue Hills. The manager of Seaboard Bahamas, Dario Terrelli, will come up against PLP Potcake, Leslie Miller.
Terrelli will be named this Saturday at the DNA launch in Grand Bahama.
Bahamas Press can confirm Chris Mortimer another former FNM will become the DNA standard bearer for the Seabreeze Constituency. Mortimer is the owner of Galleria Cinemas. He will come up against FNM incumbent Carl 'UNDERNOURISHED' Bethel and PLP hopeful, HOPE STRACHAN.
Just minutes ago while on a popular talkshow, McCartney denied BP reports that the Mayor for Fort Charlotte, Steve McKinney, will be named as a candidate at the Party's event on Saturday.
In fact, McCartney noted he has not seen any application from Steve Mckinney to him to appear as a candidate for the Party, and therefore come Saturday he will not be named. McCartney said there will be no announcement for Rodney Moncur, who has applied to the Candidates Committee of the Party.
Last night BP revealed the names of the Executive Committee behind the DNA. They are: Mark Humes, Anna Degregory, Vivia Graham, Dr. Jonathan Rodgers, Steve Mckinney, Patrick Paul, Jeffery Davis, Shema Poitier, C. Allen Johnson, Maggie Colebrook, Branville McCartney, Lisa McCartney [WIFE], Kurt McCartney [Brother], Cyd McCartney [SISTER], Kemia Demeritte, Roscoe Thompson III, and Roscoe Dames.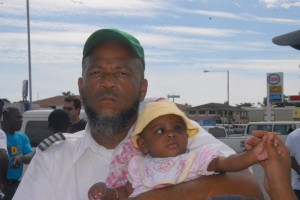 We can confirm Moncur will not only be denied a candidacy, but is also being denied a post on the Executive Committee of the Party, even after disbanding his Workers Party.

Meanwhile embattled MP for Marco City, Zhivargo Laing, went on record as he launched a scathing attack on McCartney in theParliament. Laing suggested that he found difficulty in how McCartney fails to honour and respect the institutions of Government. He questioned, how could McCartney seek to lead a country, but cannot find the time to attend the Parliament to do the business of the people?
Not a word of reply has come from the DNA leader to the charges now logged in the records of the House yesterday.