The Cable Company cannot find funds for its cellular deal with the government!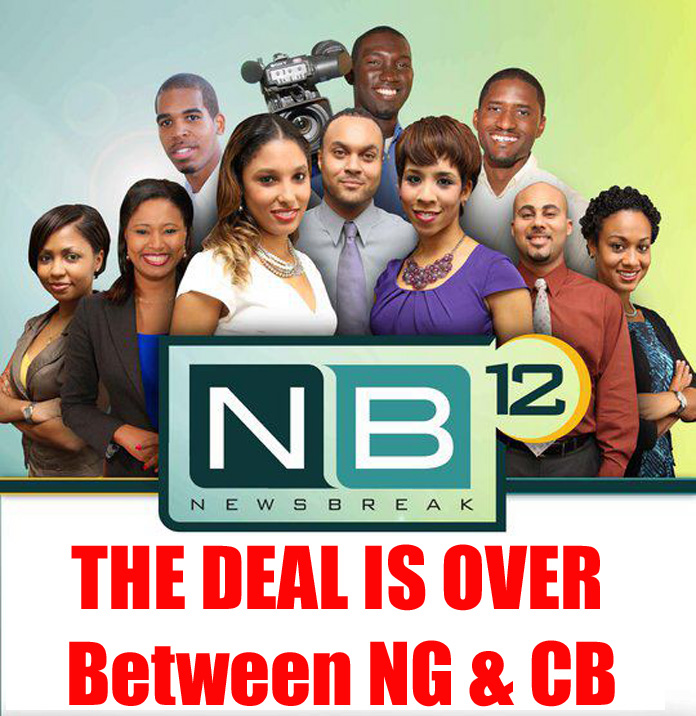 Nassau, Bahamas – An interesting story is developing that confirms the end of the Nassau Guardian Group and Cable Bahamas' NB12 evening news program.
Bahamas Press has learned as of Friday NB12 presentation of news with the Nassau Guardian [NG] will end and Cable Bahamas [CB] will take a new direction with its own news team.
The decision came after months of tension with the NG and CB. Bahamas Press knew something went terribly wrong when CB announced it new $1 million studio renovation titled "Our News" and failed to invite one representative of The Guardian to the Island House launch last week.
BP has also learned CB has brought in a team out of Telemundo to advise them on the way forward, and we believe, some of the foreigners working the development of the set and on the news team have no work permits!
Last week we saw the beautiful Christina McNeil back on the air as anchor, one of the first to be rehired by CB. McNeil like several former Guardian employees hitched on the big dream at Bahamar, but later found out that its failed opening was a lie and that Sarkis dem was only selling bullshit with pipe dreams!
We can tell you CB, who is seeking a cell phone license, has ran into a snag on delivering on that deal as the requirements as outlined with its agreement with the Government has stalled. CB cannot find the money according to an inside source.
As for its news department CB has named no news director or team to fulfill the void now made vacant by the pullout of the Nassau Guardian.
BP has learnt Cable's top executive Toni Butler has made a last minute attempt to save the relationship with the century old newspaper, but that effort failed. Cable Bahamas is in trouble as BTC's powerful FLOW TV network is headed to the capital like a Category 5 Hurricane.
All we know is this; as the nation is watching the collapse and fallout of NB12, Minnis Dem ga have a hard time having a station for his party to use in the upcoming General Elections campaign.
We report yinner decide!