Is this the People's TIME? Who issued Jordan Nowlan a work permit?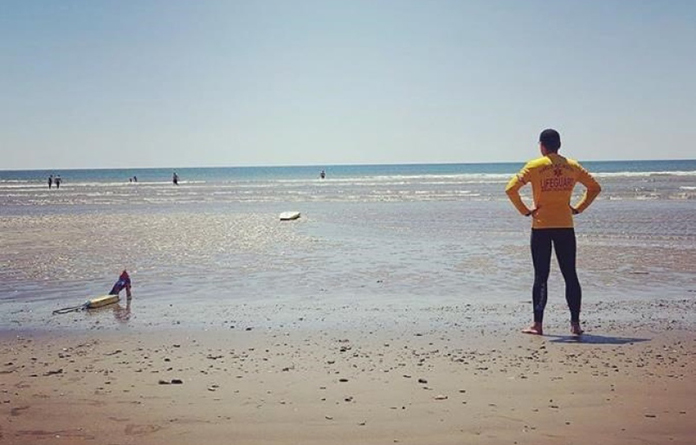 A New Brunswick city councillor has stepped down to take an unlikely gig: lifeguard in the Bahamas.
Jordan Nowlan was one of the province's youngest-ever politicians — he was in high school when he ran for Dieppe city council in 2012 and he turned 19 the day after he was elected.
But after five-and-a-half-years as a councillor-at-large, the 24-year-old recently quit to work as a lifeguard at Castaway Cay, a private island that serves as an exclusive port for Disney Cruise Line ships.
"I absolutely loved being an elected official," Nowlan said in a telephone interview from the Bahamas.
"But I saw it (lifeguarding) as an opportunity to take a bit of a break from politics to focus on myself and to be able to grow as a person."
Dieppe council declared Nowlan's seat vacant last week, and Elections New Brunswick has set a byelection for May 14.
Nowlan said the difficult decision to leave — the lifeguarding job is only temporary — was made easier by the support he received from his council colleagues.
"They all supported me in my decision, thinking that it's the opportunity of a lifetime to come and work in the Bahamas for a corporation such as Disney," he said.
Nowlan said the move made sense given that he has been a lifeguard for nine years, working at various pools and at a water park in the Moncton area. He also worked for seven years at Parlee Beach provincial park and spent the last two of those as beach captain responsible for all of the lifeguards.
In the summer, he's also the aquatic director for the Canadian Cadets at HMCS Acadia in Cornwallis, N.S.
Nowlan, who also trained as a paramedic, said he currently works and learns from people from around the world, and in the outdoor environment he prefers.
"Being a pool lifeguard can get boring at times, but working out in the sun with the saltwater and the waves to me is where true lifeguarding is at," he said.
While he doesn't regret his decision, Nowlan said he hopes the upcoming byelection will entice another young person to run "and keep the pressure on older more seasoned politicians."
"I do miss it," he said, admitting he still watches council meetings when he can on YouTube.
"Even now at times I see things in the news going on in the city and I'm forming opinions in my head as to how I would have voted."
Nowlan said he will return home when his current contract with Disney ends in December, and plans to return to the Bahamas on another contract that runs from late January to the end of May.
After that, it's back to his summer job with the cadets and then possibly university or college in September or January.
Still, Nowlan doesn't rule out a return to politics, perhaps at a different level.
"Politics can make a difference and it's definitely something I'd like to do later in the future," he said.