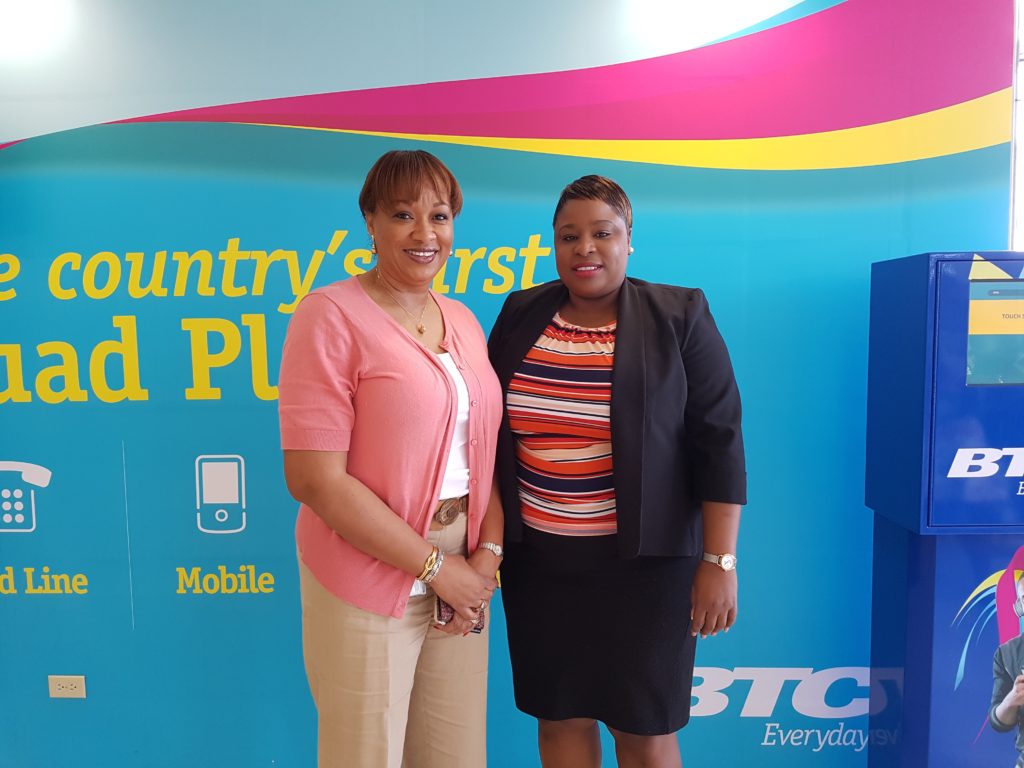 Nassau, The Bahamas. February 27, 2017. BTC recently restructured is Business Division, adding special focus on small businesses.
Najah Finlayson and Shenique Miller were recently trained, assessed and certified in the Start and Improve Your Business (SIYB) programme. The training program was held at The Bahamas Chamber of Commerce and Employers Federation.
The training program was developed by the International Labour Organization, and The Bahamas is one of ninety-six (96) countries in the world to have certified SIYB trainers. SIYB is the largest global business management skills training program.
The program focuses on promoting business development policies that support job creation, entrepeneurship and the growth of the small business sector.