How come the Cable landline phones went off before the BEC light? Buyer Beware of NEWCO!!!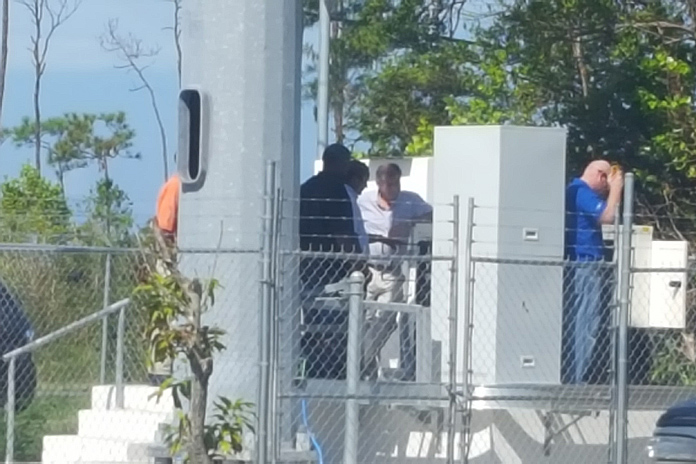 Nassau, Bahamas – NewCo operators perhaps are now thankful to Hurricane Matthew after much of its failed equipment is left in ruins on the island of Grand Bahama.
Sources on the ground tell us most of the failed second mobile provider's transmission and relay devices were no good from the start and, although Damian Blackburn in a communication on October 1st assured the public that NewCo was up and ready to go into the mobile sector, even those testing the mobile devices continued to clench tightly onto their BTC mobile phones.
One young Bahamian testing NewCo's phone said to BP, "The damn phone don't work if it was to save ya life and all I hearing is dead air!"
Sadly, much to the amusement of the public, no one knows how to even access the phone which NewCo claims has been ready on Day One.
CBL posted a $18 million performance bond with URCA with the assurance that in its rollout much of the services outlined would be ready on October 1st. We are approaching November 1st and guess what? There are still no public locations, nowhere in the Bahamas to sign onto the network!
CBL's entire network went south in some areas even before Hurricane Matthew reached the capital. Every person who had a CBL REV landline told us the phone went dead even before BEC switched off the power.
The Cable went down, the landline went out, the internet went kaput and the NewCo new phone is where ya put me.
All we know is this: We wonder what URCA gats to say about all this now that customers are now receiving their bills from Cable for the month!
We report yinner decide!